Clematis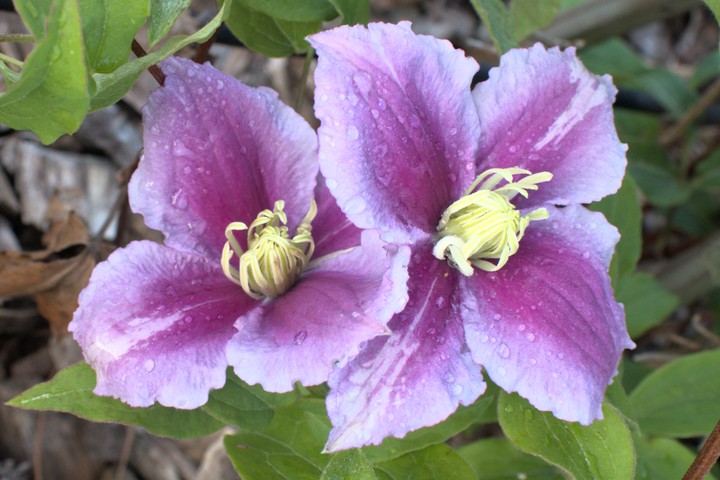 Like some of the other flowers the Clematis is hard for us to resist when we see a different color or shape. The only thing that limits us is how many places we can find to plant them and if the animals will leave them alone enough for them to survive. A few we've had to replace several times.
MIXED:
I have a hard time picking a favorite. This one is close.
Pink and White - Jun 8 2021 (2073K)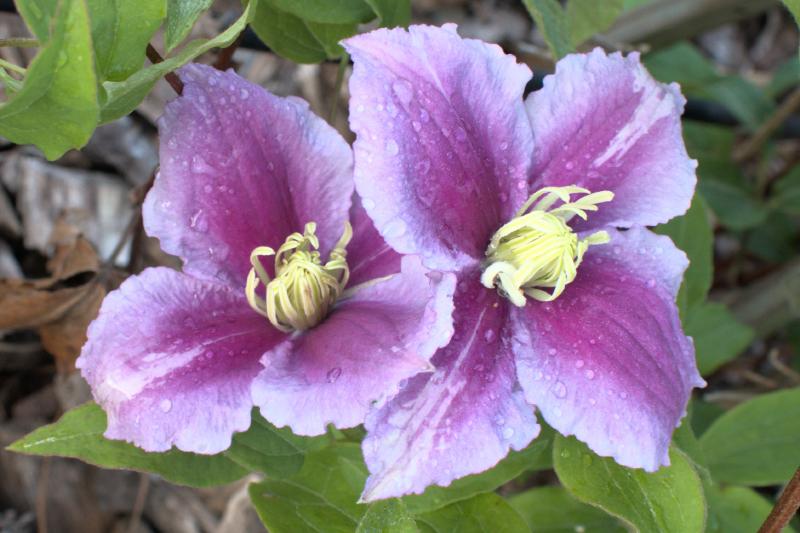 Another pink and white combination..
Pink and White - Jun 11 2021 (3170K)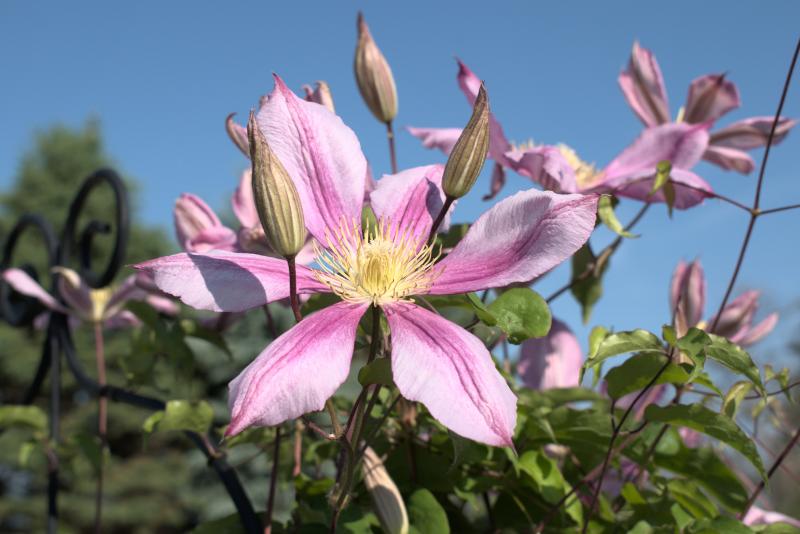 Purple and white. Maybe my favorite… If I could pick one. Ask me again tomorrow and I might pick another.
Purple and White - Jun 23 2021 (2129K)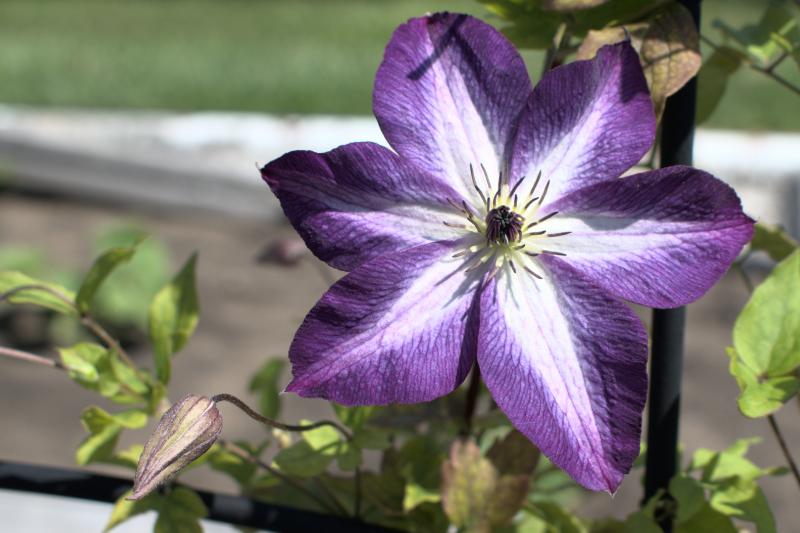 REDS:
A deep red.
Deep Red - Jun 11 2021 (2673K)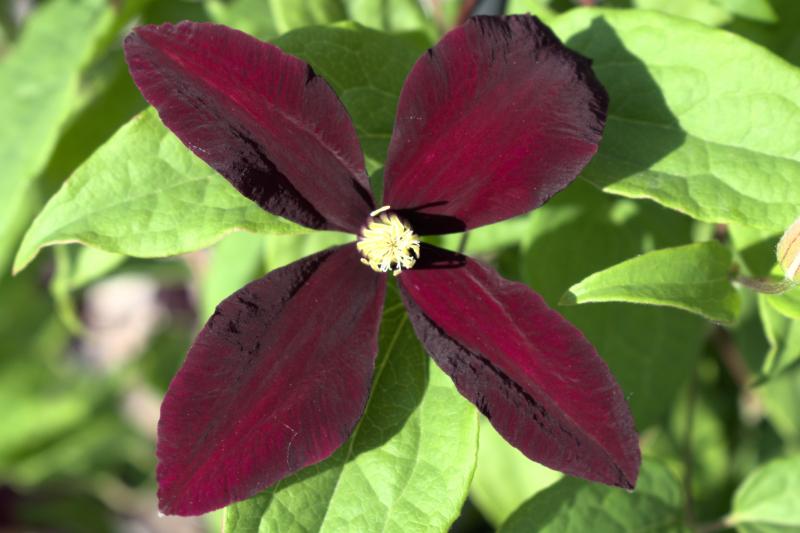 Hard to say what this color might be, what would you call it?
Mystery - Jun 11 2021 (3690K)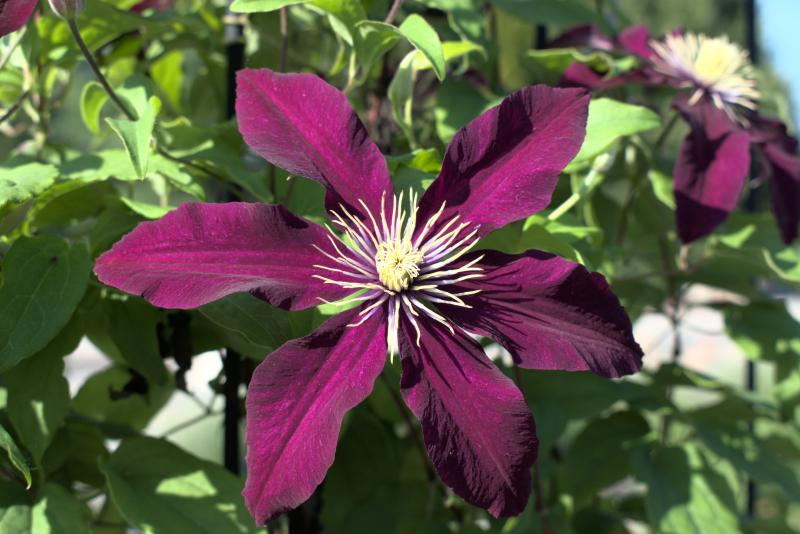 This one is on the same trellis as the above pink and white so it could be the same plant or a different one that has sprung up. Maybe it will fade towards more white as the bloom ages. This could also go in the mixed category.
Red Stripes - Jun 23 2021 (2941K)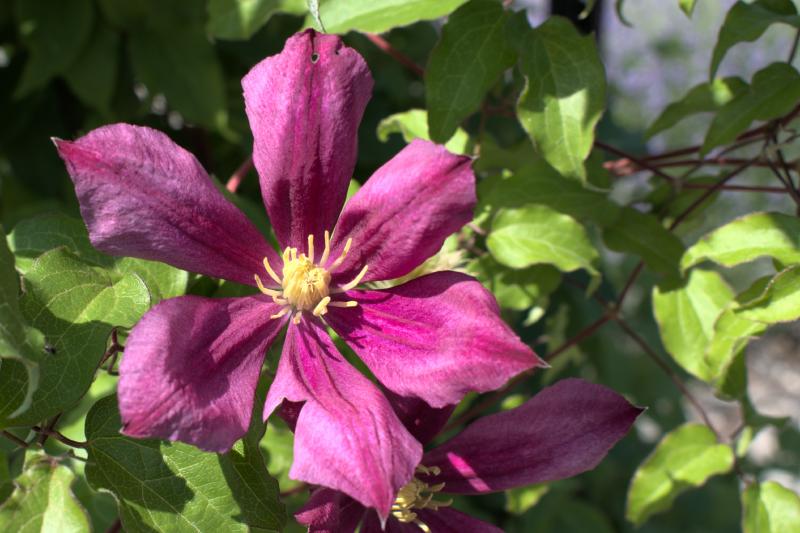 PURPLES:
Such bright color in these. Did I mention this one is my favorite?
Purple - Jun 23 2021 (3114K)