Crocuses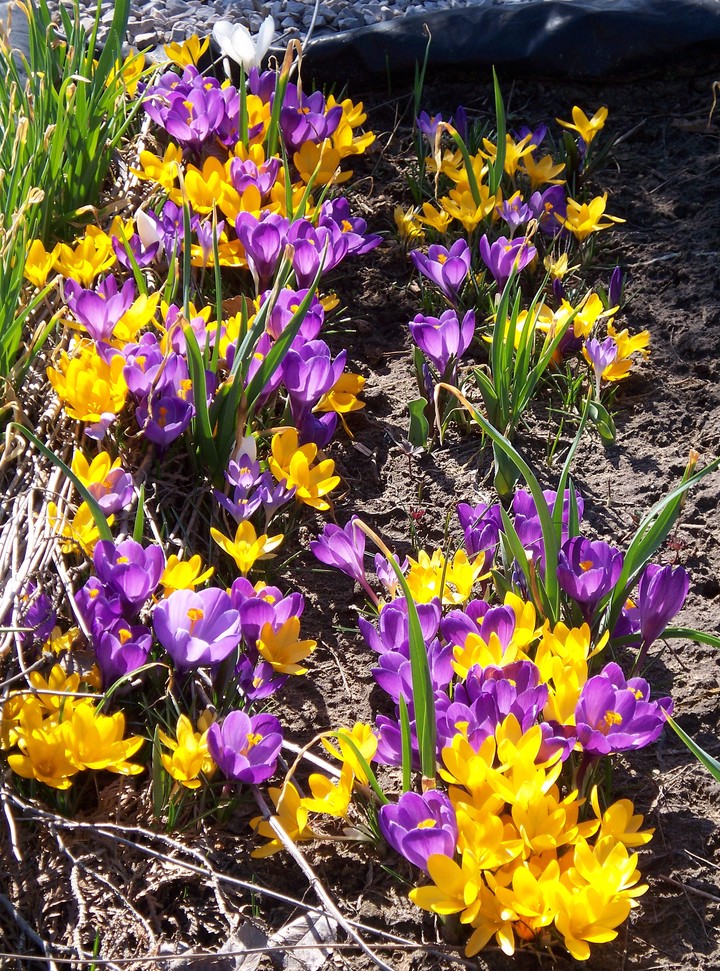 FOOD FOR THE ANIMALS:
I keep telling myself that I should try to eat these some time since it is clear that they are a preferred food by almost any animal in the area. When I was redoing the edge of the North Garden there were many crocuses in there and so I gathered them and moved them so they could grow while I was working on that edge. Then right before I went to move them all back they were cleaned out by chipmunks (aka ground squirrels). It was a beautiful patch and I lost several hundred corms. To protect the corms from the animals you can plant them in a cage of wire mesh. After checking out the wiki I see that some are edible, but not all of them are, so be careful and know what is good before you do try them for a snack!
You can see in the following image that the season has not only begun but that the animals have already been snacking.
First Crocus - Mar 15 2020 (2006K)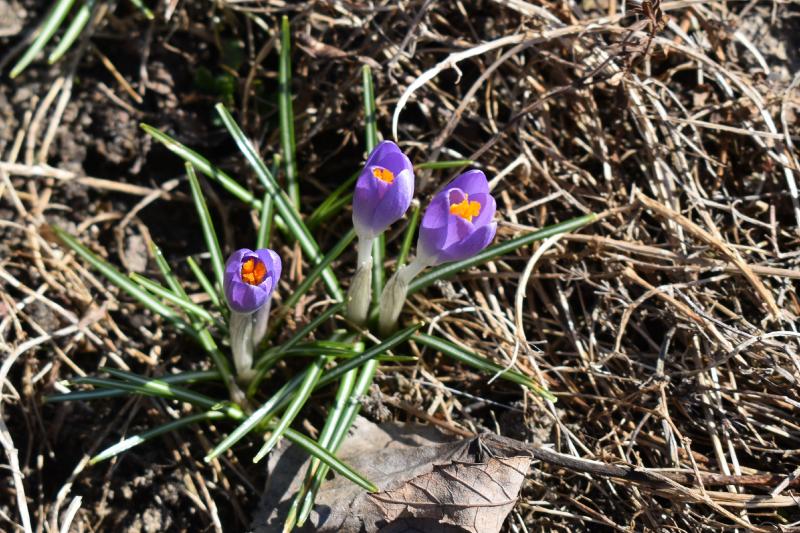 SOLID COLOR CROCUSES:
Yellow Crocus - Mar 19 2011 (456K)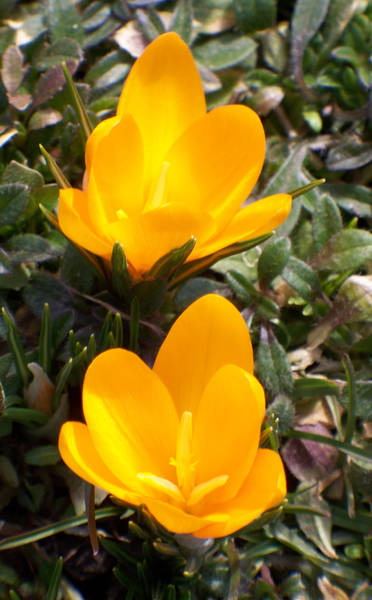 Purple Crocus - Mar 17 2012 (327K)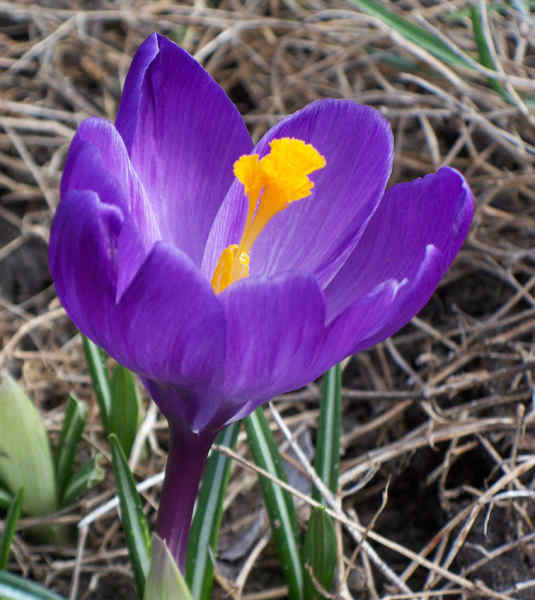 Purple and Yellow Crocus - Apr 12 2018 (1184K)
Another Purple Crocus - Apr 11 2018 (1215K)
MIXED COLOR CROCUSES:
White Yellow Crocus - Mar 16 2010 (646K)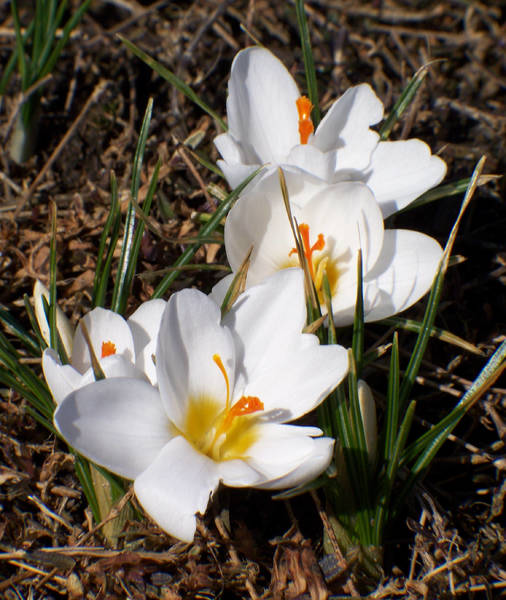 Striped Crocus - Mar 17 2012 (324K)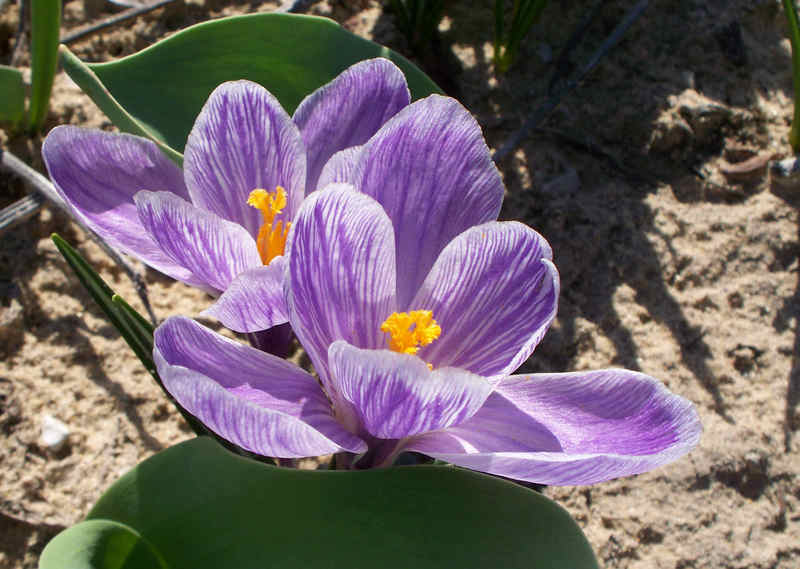 Purple and White Crocuses - Apr 10 2022 (3514K)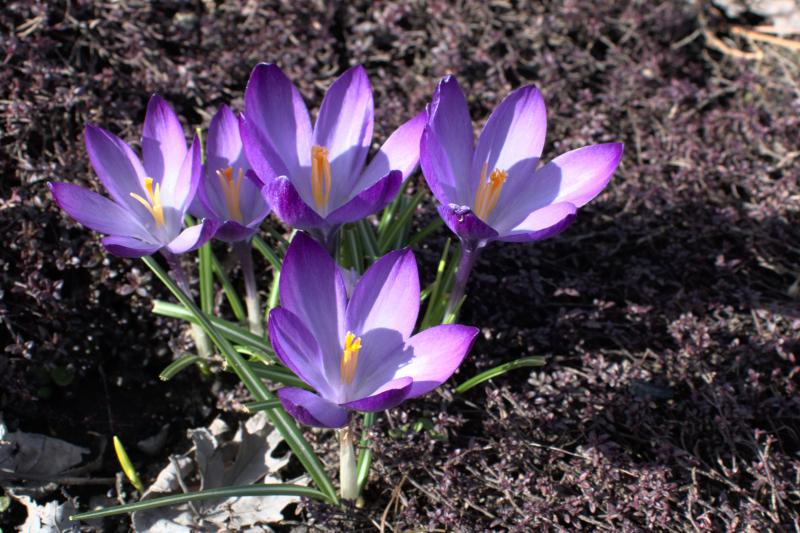 Striped Crocus - Apr 10 2022 (2986K)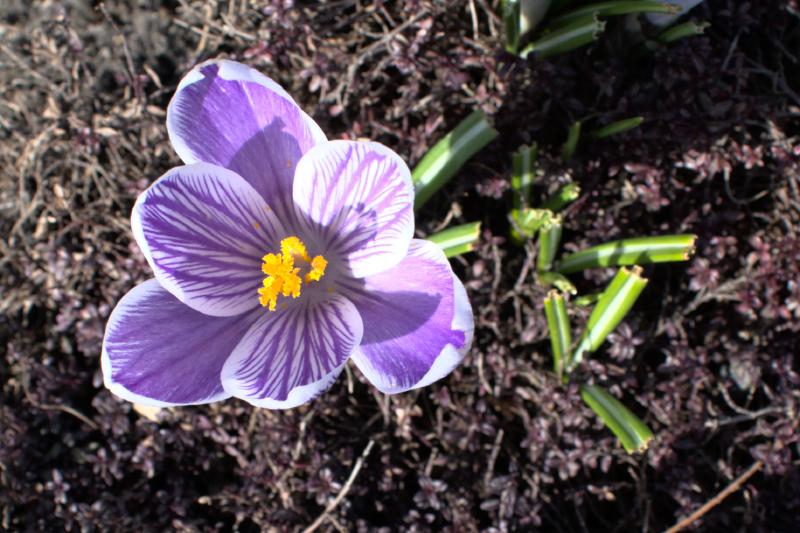 SEEDLINGS:
Crocus Seedling - Jun 5 2013 (615K)