Decorations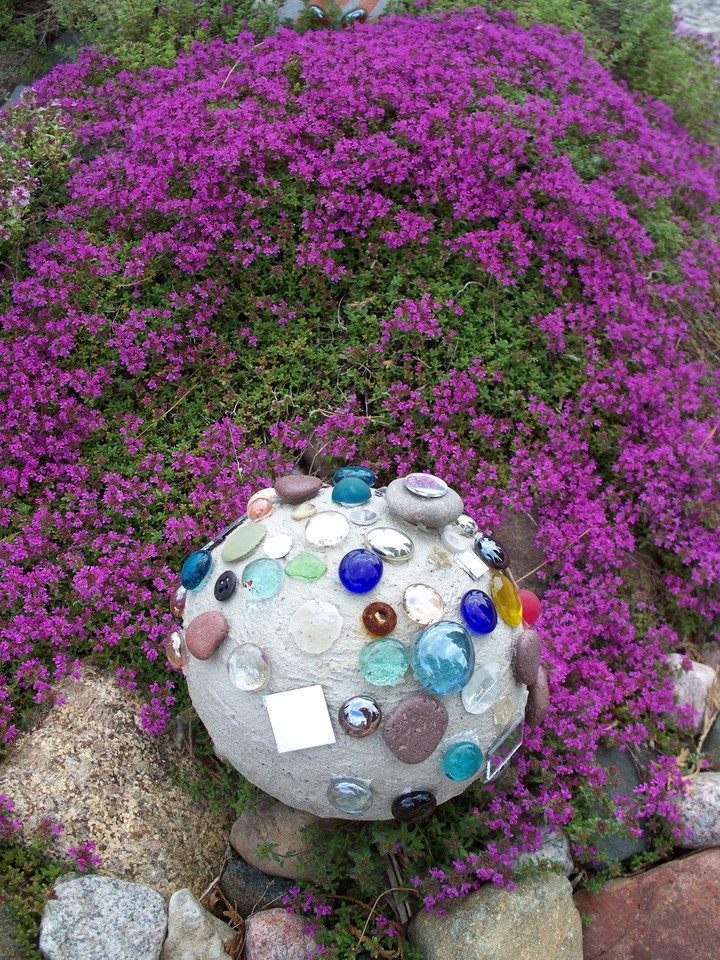 The name of the picture above is a pun because we call the decorated cement Giggleballs and with the thyme growing around it…
A view of the North Garden from the front showing various decorations at a different angle compared to most of my other shots of this garden.
Faces Front - Aug 18 2022 (4201K)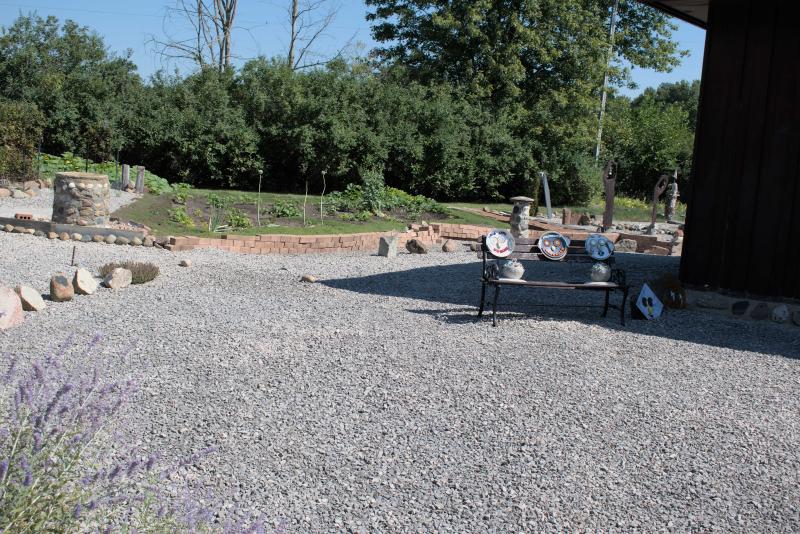 The newly replaced power pole which shows up in a lot of pictures. I'm calling it Lenny.
Lenny - Apr 29 2022 (2718K)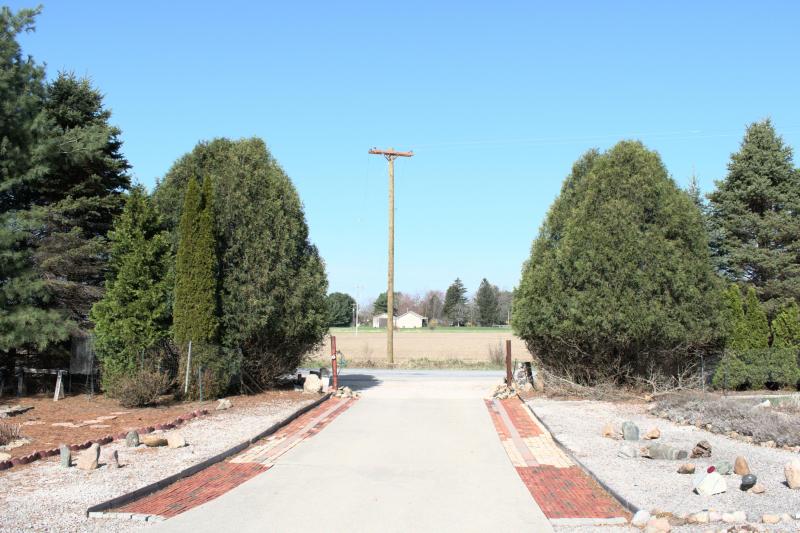 How far the previous pole was leaning.
Leaning Pole - Apr 27 2022 (2026K)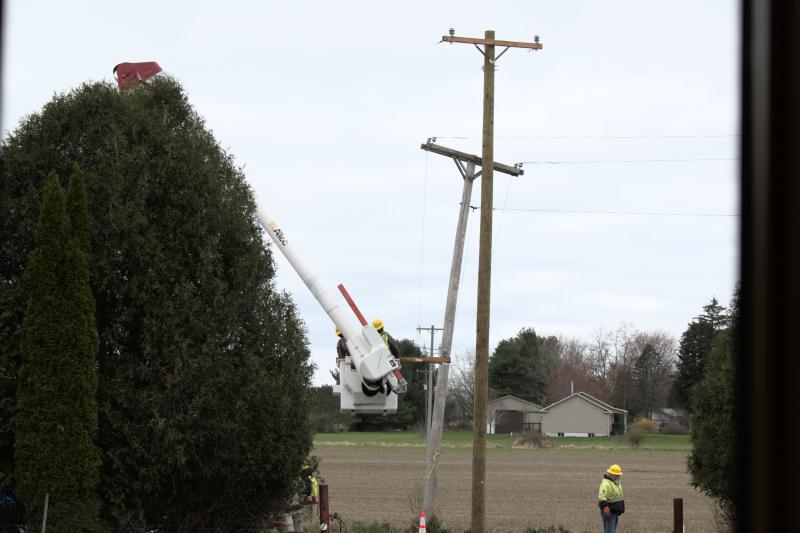 Some shadows on the snow.
Snow Shadows - Feb 17 2021 (3965K)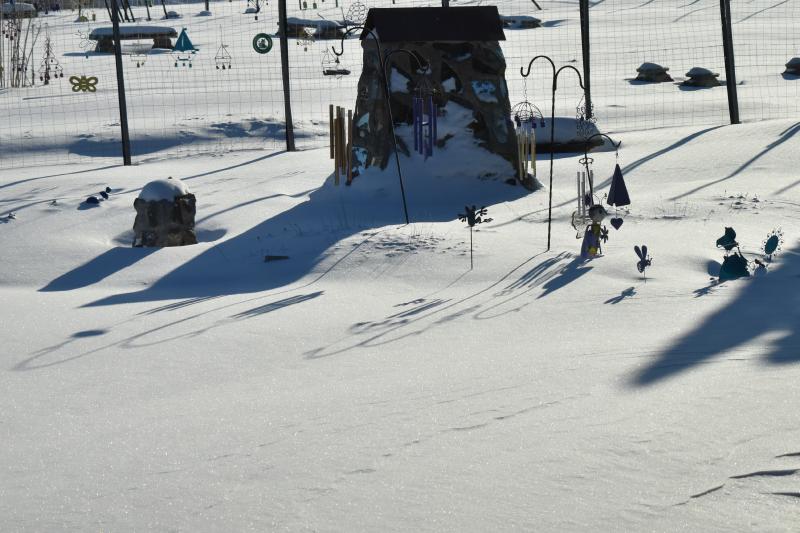 Frosty bright morning.
Frosty Tree - Feb 14 2021 (3860K)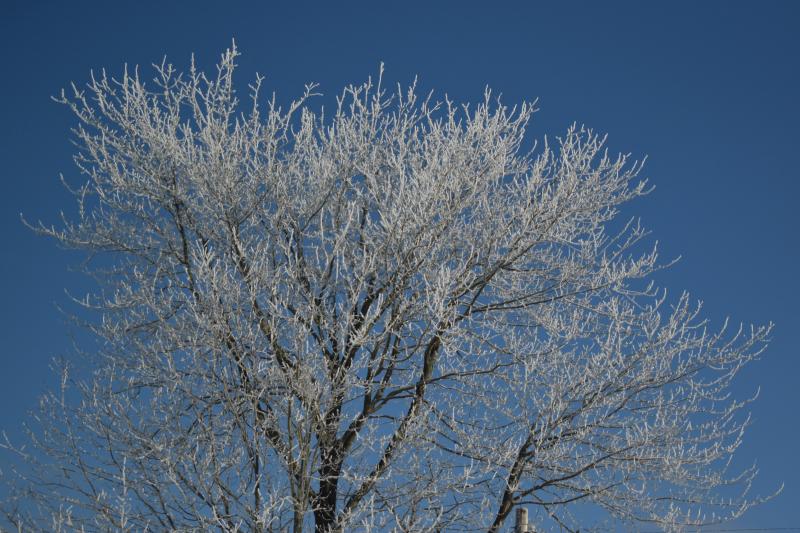 One of the blue faces, a bit shy perhaps?
Blue Shy - Jun 18 2020 (2270K)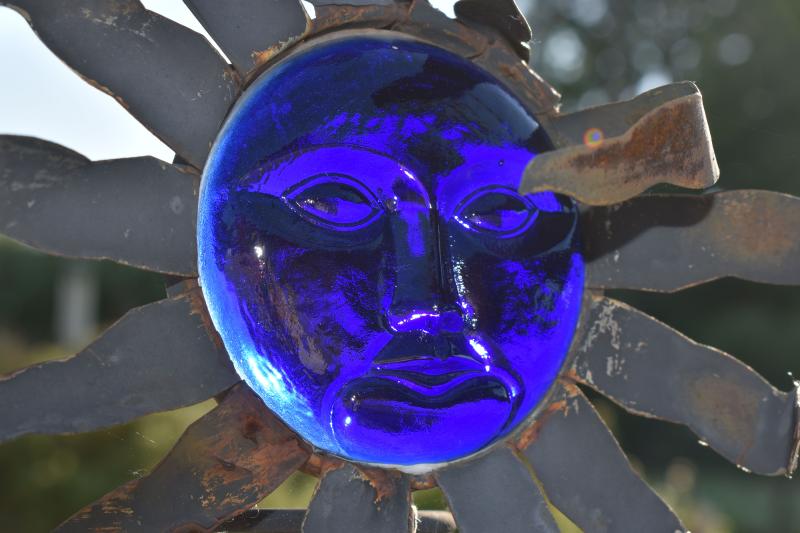 Another blue face, a bit more open and smiling.
Blue Smile - Jun 18 2020 (2173K)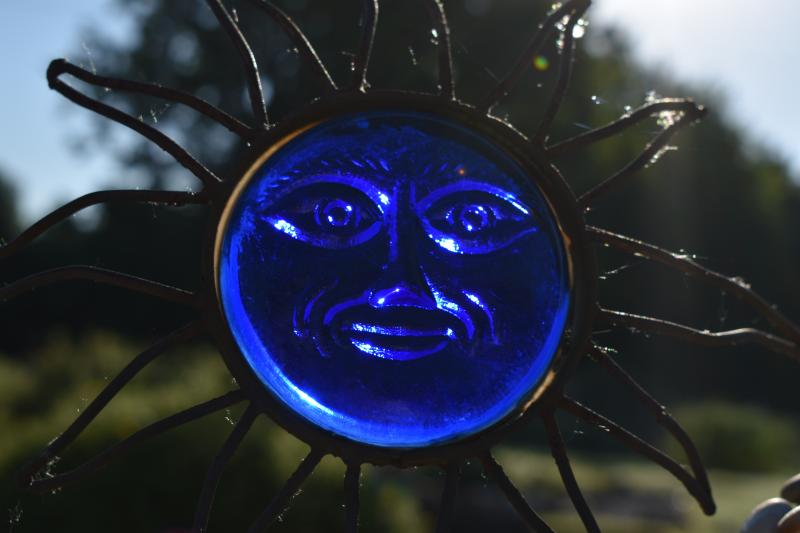 A stump that had some burn on it that was buried and then later dug up and I decided it was interesting enough to use in a corner.
Charred - Jun 13 2020 (2396K)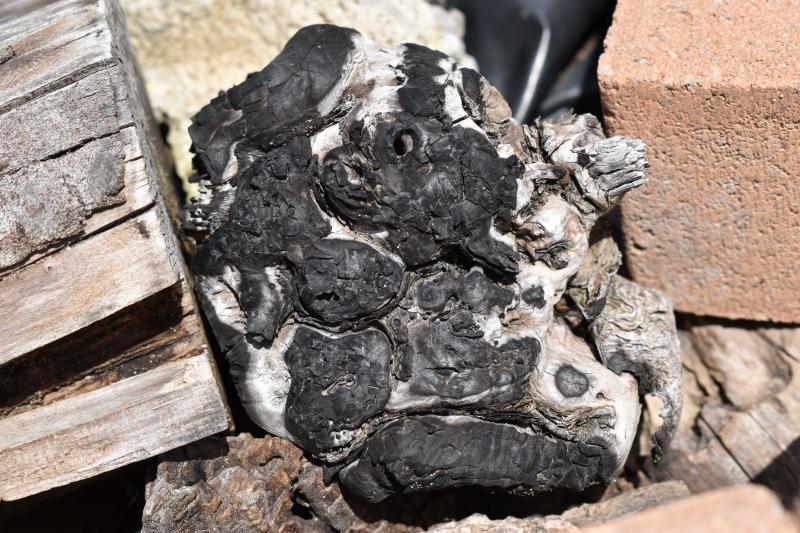 We do have a lot of interesting rocks around here.
Spotted Rock - Jun 9 2020 (2640K)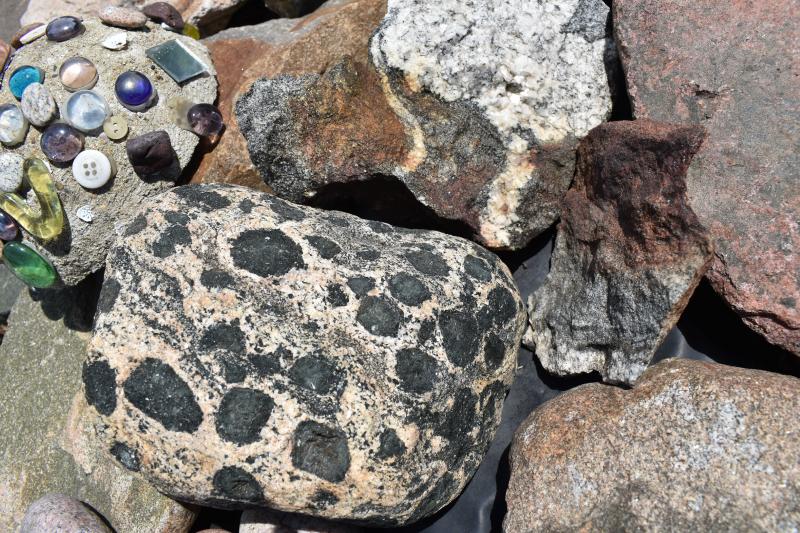 Frog and Toad homes should be a bit closer to the ground, but perhaps one would like the view?
Frog Home - Mar 15 2020 (2045K)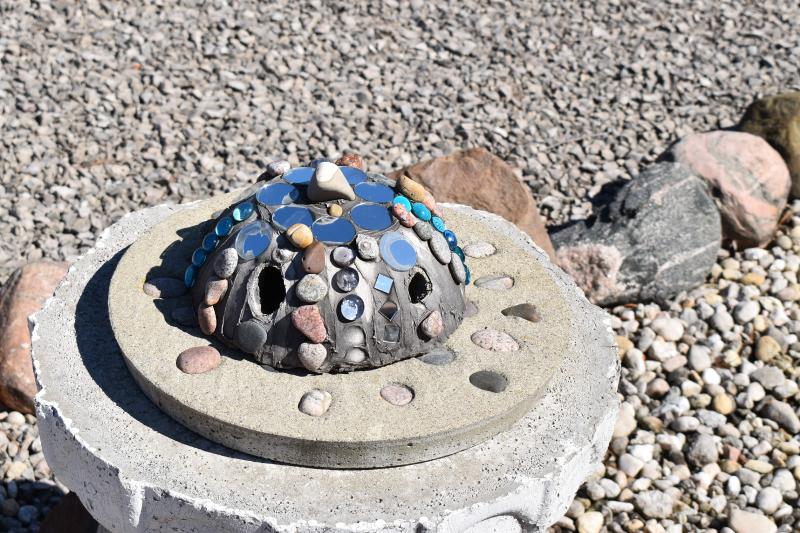 The deer have helped keep this tree trimmed up for us for many years. It is too bad they won't trim the one I would actually like them to!
Deer Topiary - Mar 15 2020 (2538K)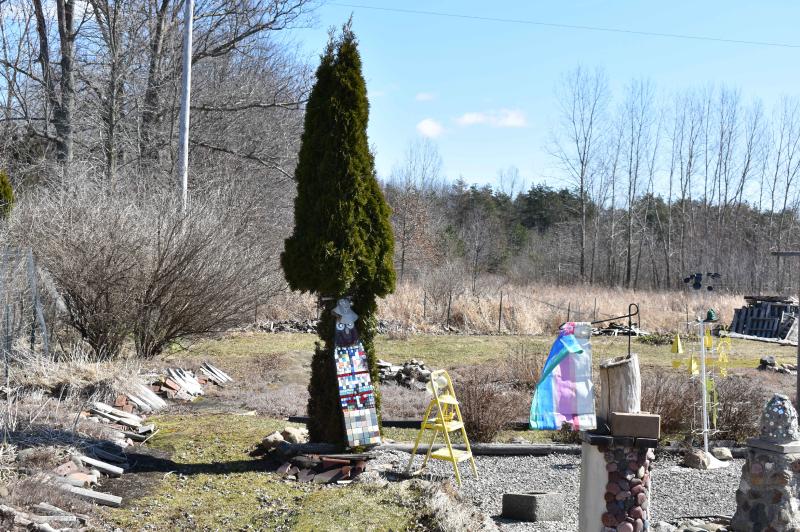 Old mirrors tell no lies.
Mirrors - Nov 9 2019 (1358K)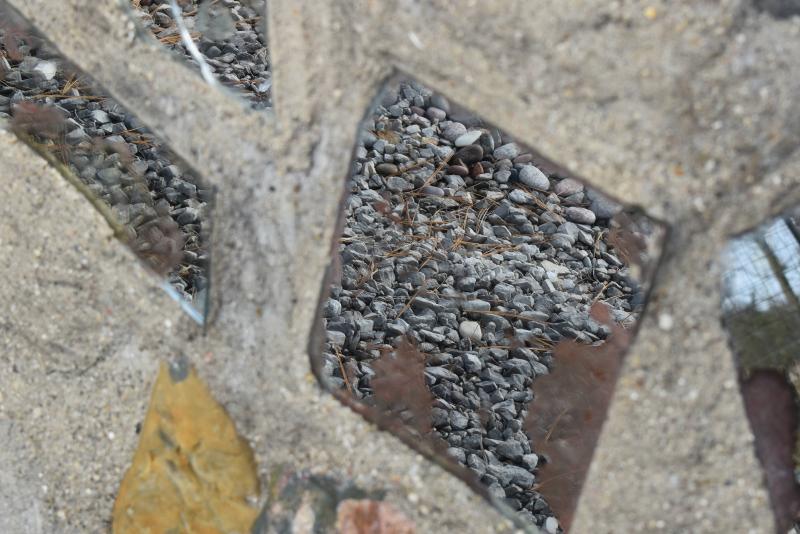 Icicle Sparkle.
Icicle - Nov 9 2019 (657K)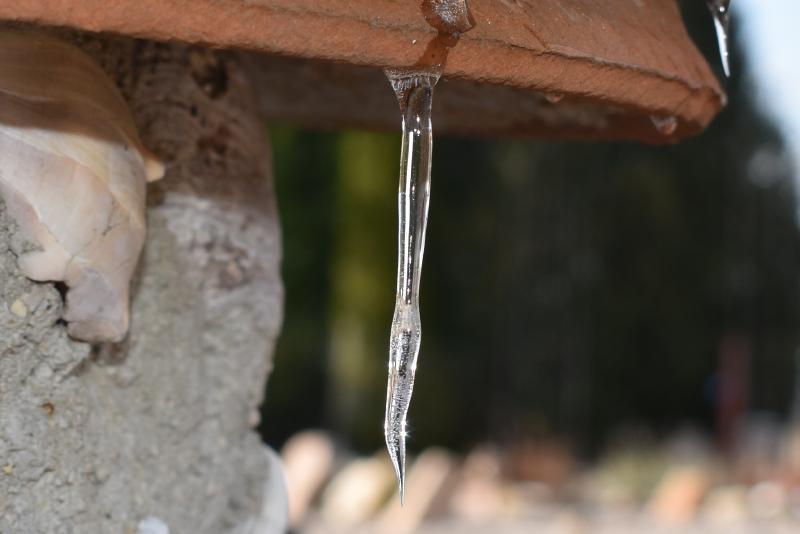 Froggies hopping.
Leap Frog - May 5 2019 (1434K)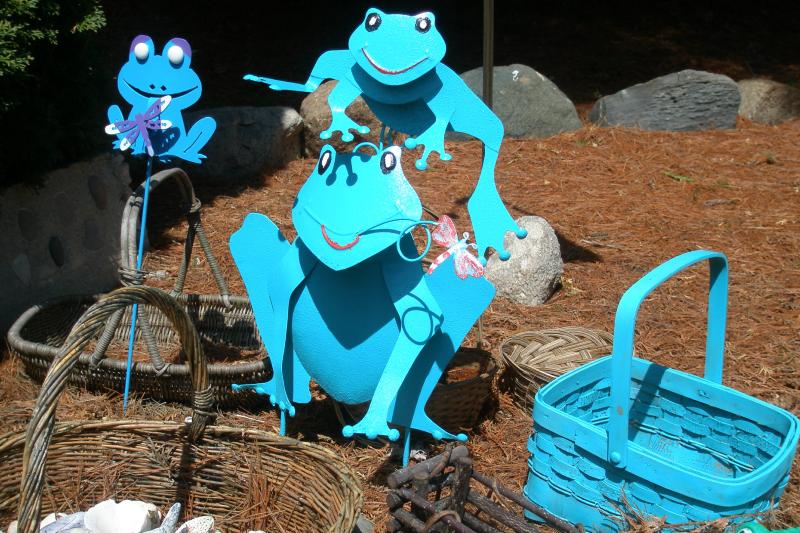 One of the many, but so unique and interesting.
Zorro - Sep 11 2018 (1537K)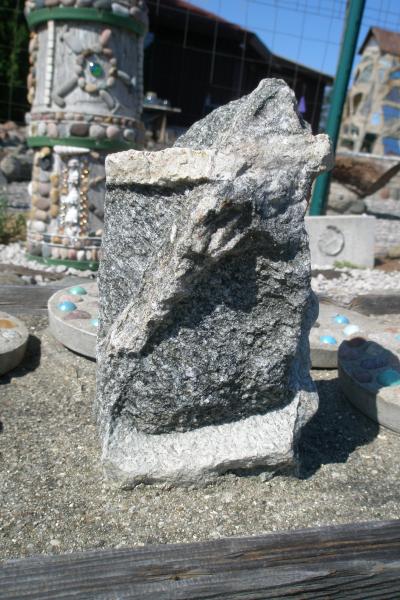 A few stepping stones.
Stepping Stones - Sep 11 2018 (1403K)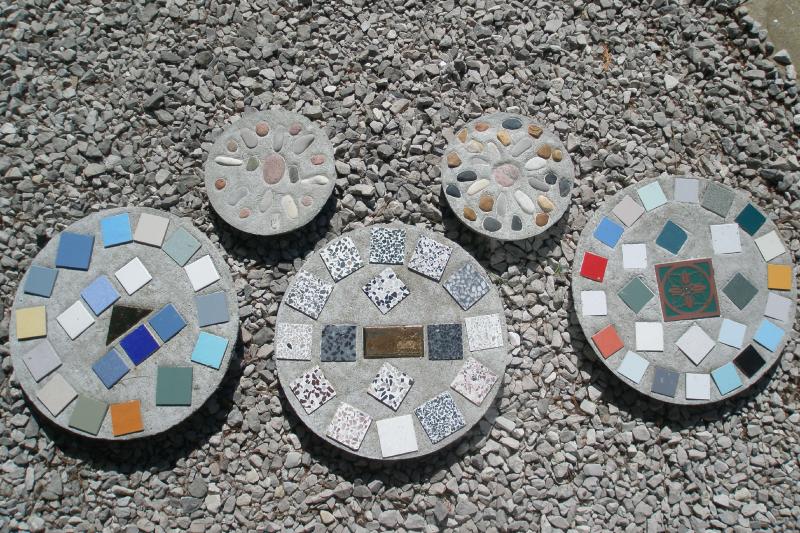 Some shoes deserve a long retirement.
Shoes - Apr 13 2018 (1526K)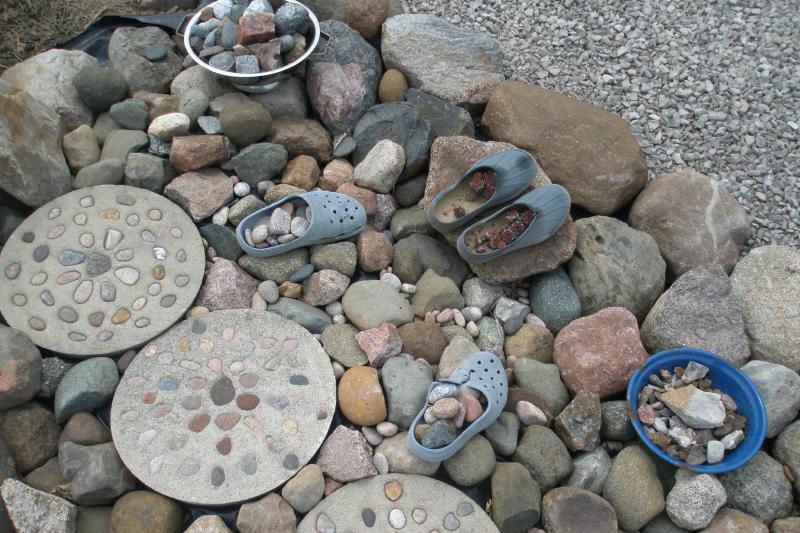 The view out my patio door from where I am at most of the time when inside the house (amaryllis in silhouette in foreground)…
Frost on Trees - Jan 16 2018 (1233K)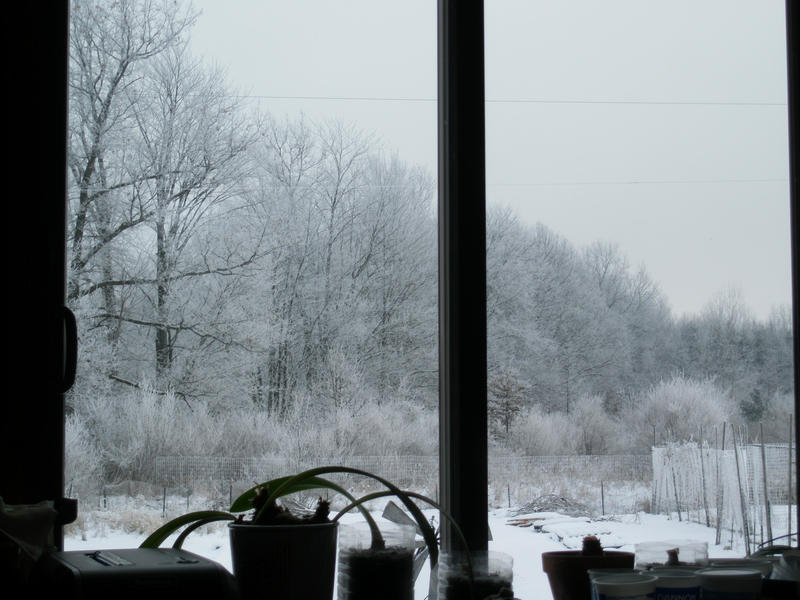 And a nicer view when they bloom. :)
Blooming Amaryllis - Apr 12 2018 (1043K)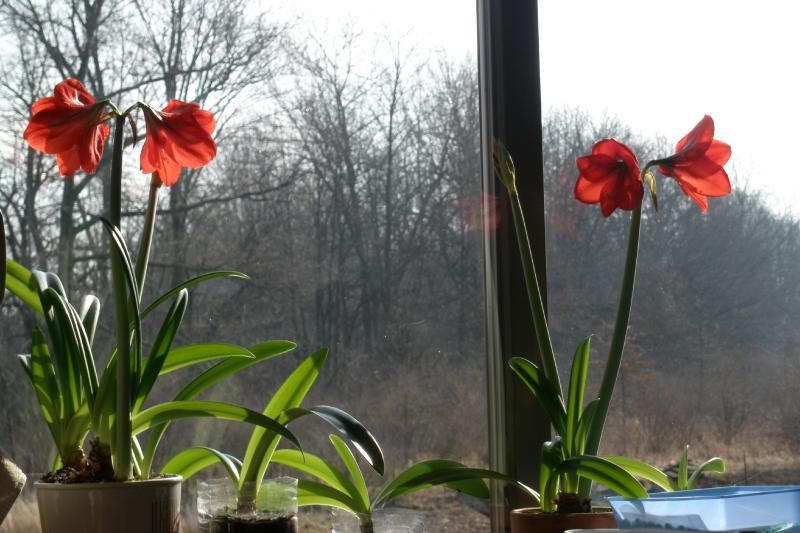 Early winter views…
First Snow - Dec 14 2017 (1530K)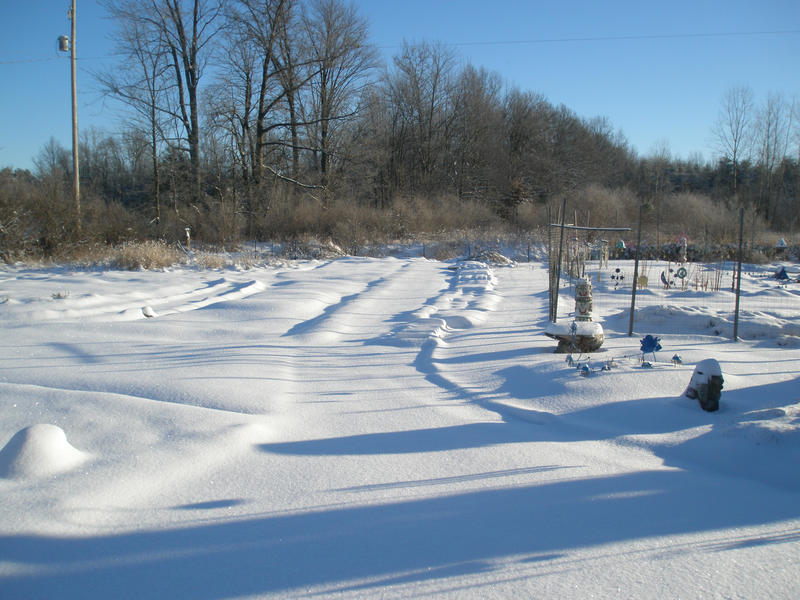 I love how it all fits together.
Snowy Spiral - Dec 14 2017 (1512K)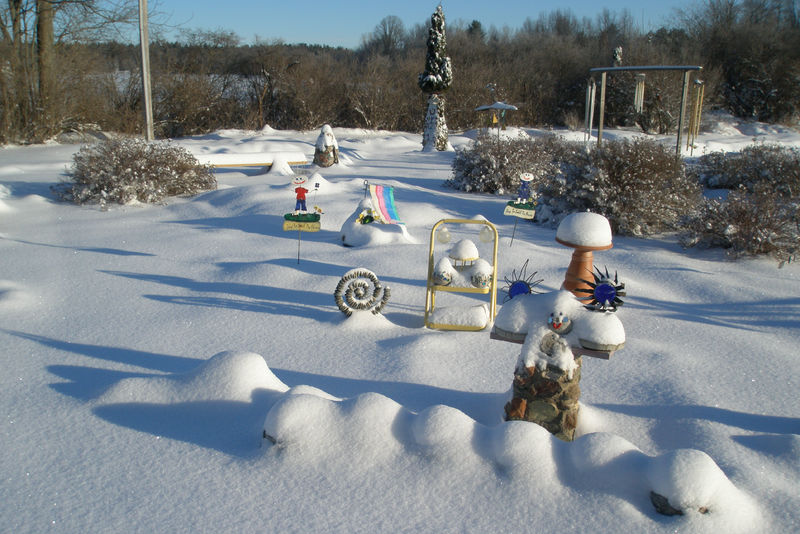 Patterns, shadows, edges and sparkles - there's always so much to enjoy.
Sparkles - Dec 14 2017 (1636K)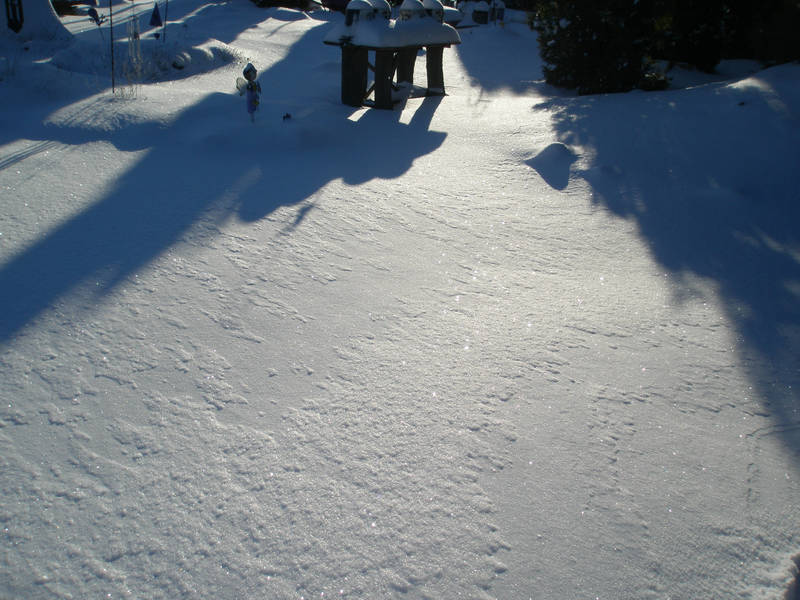 The ground covers along the edge of the North Garden are filling in nicely.
Long Edge - Sep 1 2017 (1886K)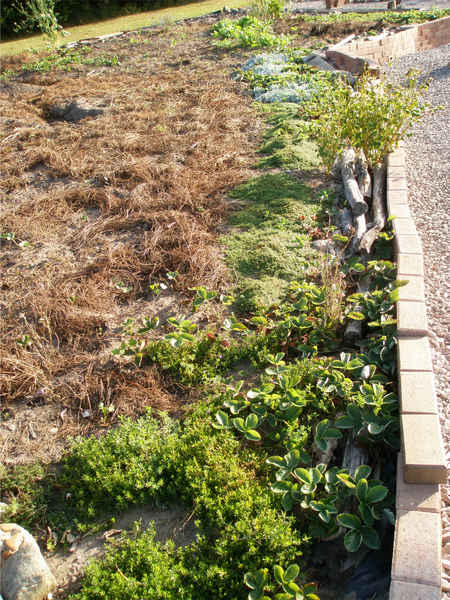 The birdbath and the lower edge of the North Garden.
Birdbath - Sep 1 2017 (1465K)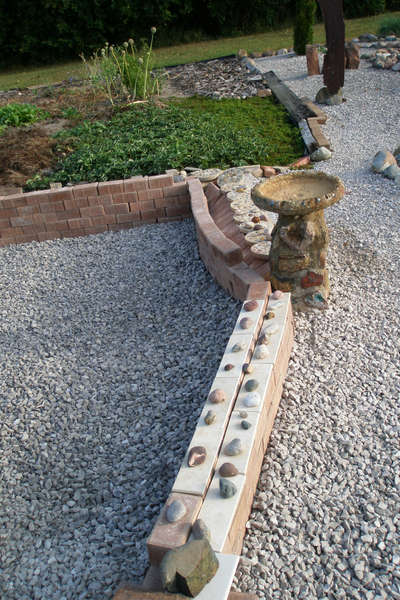 A repurposed old ironing board becomes a lady in a dress named Delila.
Delila - Jul 11 2017 (1211K)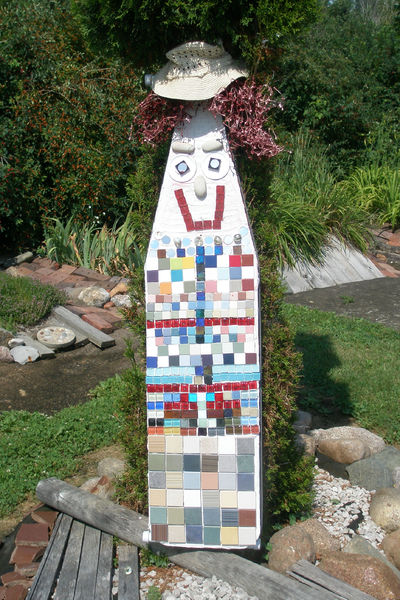 These were fun to build.
Garden Gate - May 17 2013 (1182K)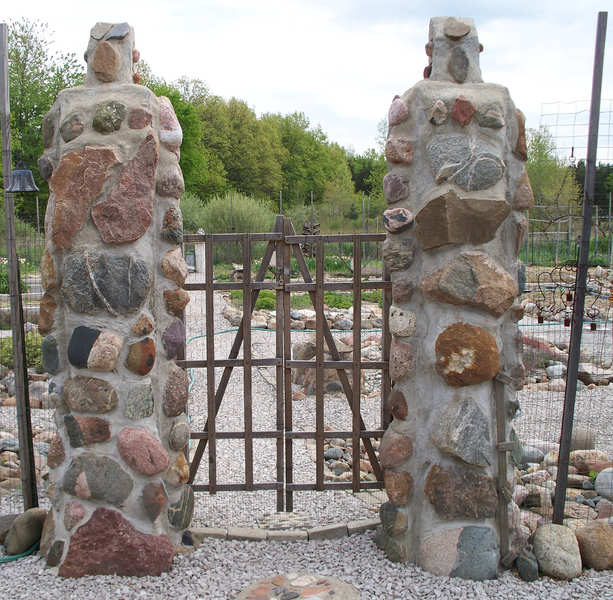 As she really likes to work with the beach stones and sort them by shape and color this came together rather well.
Rock Pie - May 6 2013 (1213K)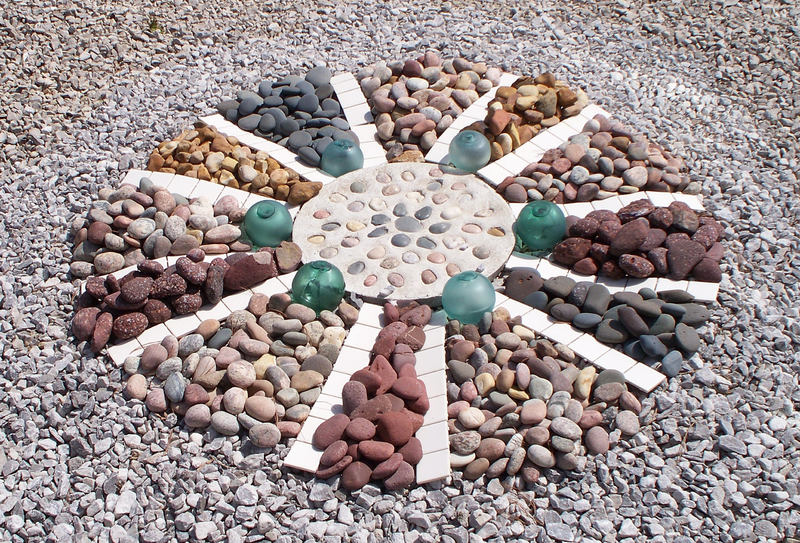 Cement and rocks are some of our favorite toys. I wish they were lighter…
Wishing Well - Apr 1 2012 (1437K)
The swing we hardly ever actually sit in.
Swing - Apr 1 2012 (1727K)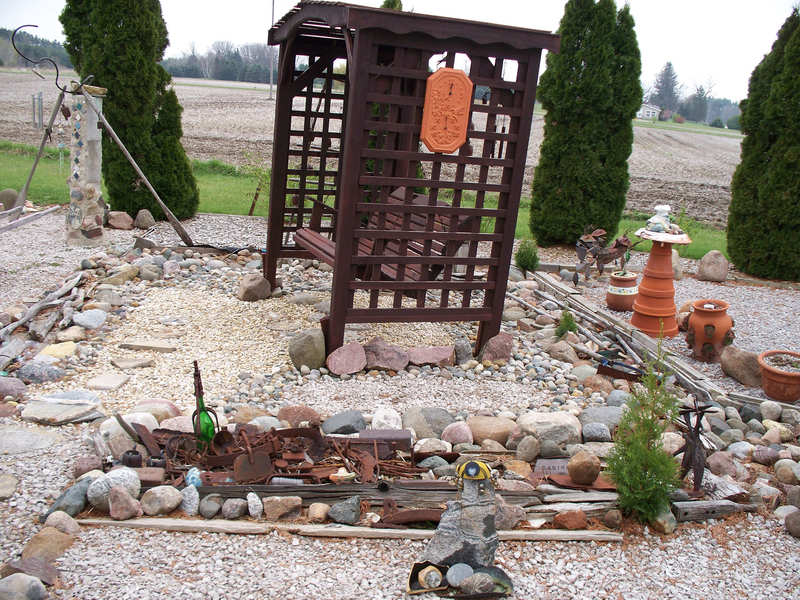 We're a bit of a ways away from navigable water, but like I've said before, cement and rocks…
Lighthouse - Jun 2 2009 (1208K)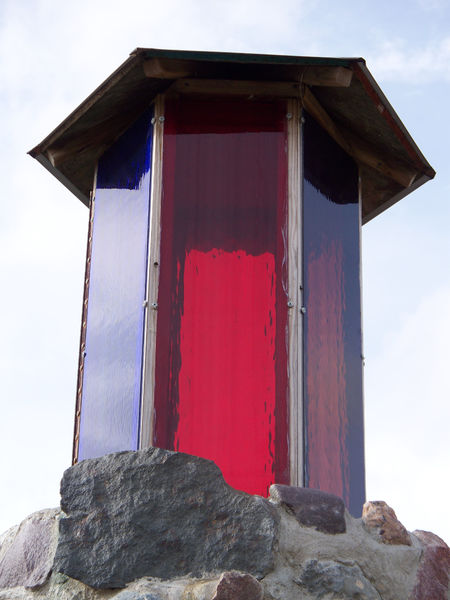 If you've looked at the water project page you've seen this next picture, but it is also the best picture that I have of the lighthouse.
Lighthouse - Jul 10 2016 (1404K)