From Space or Up on the Roof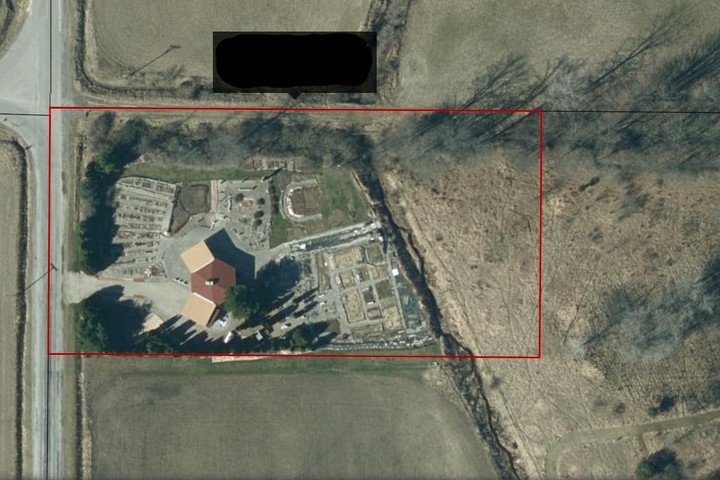 Pictures from off planet.
It is great to have pictures from higher up through the years as things change (thanks to Google, county GIS and the USGS).
I'm not sure where or how I found this picture.
Early House - 1996ish (235K)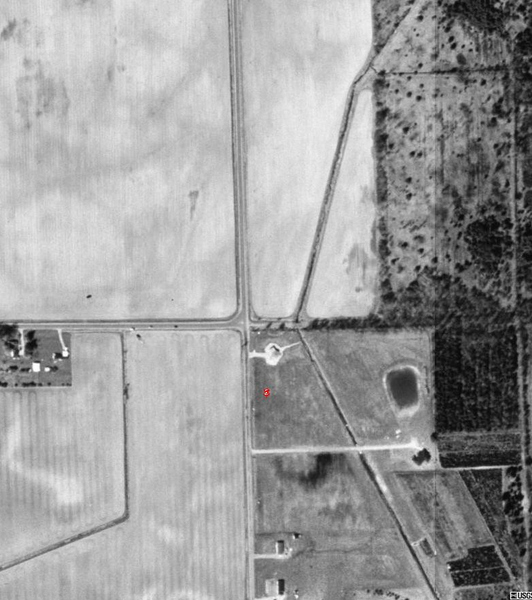 From before we redid the roof.
House - Ed. Nov 10 2012 (285K)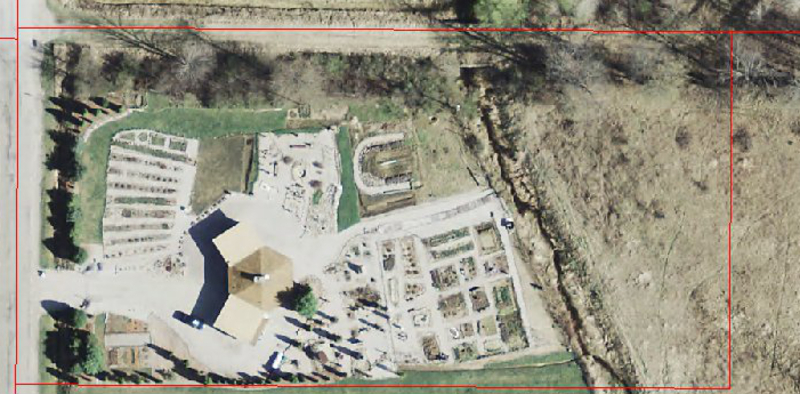 From after the new roof.
House - Ed. Oct 23 2014 (264K)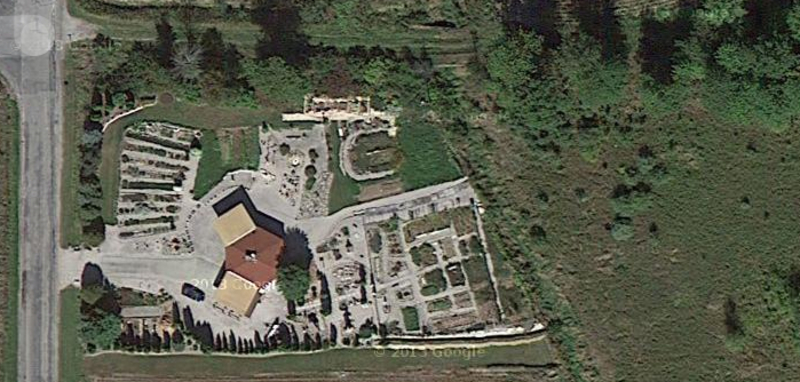 Not exactly sure when taken.
House - Ed. Apr 30 2017 (803K)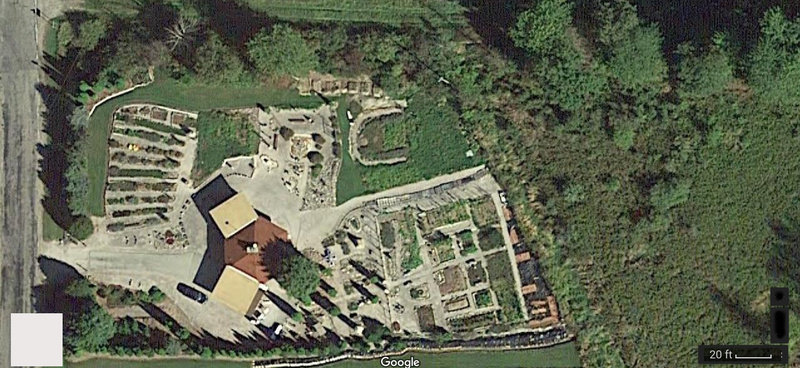 Taken sometime in the fall of 2019 or the spring of 2020.
House - Ed. Mar 23 2022 (680K)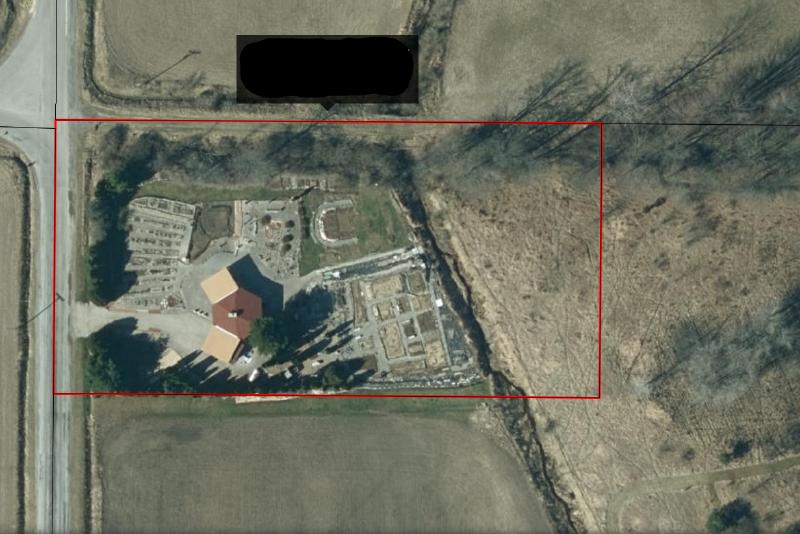 Pictures from on planet.
From when the tulip gardens were still fairly full and in bloom.
SE_Garden - May 5 2013 (1199K)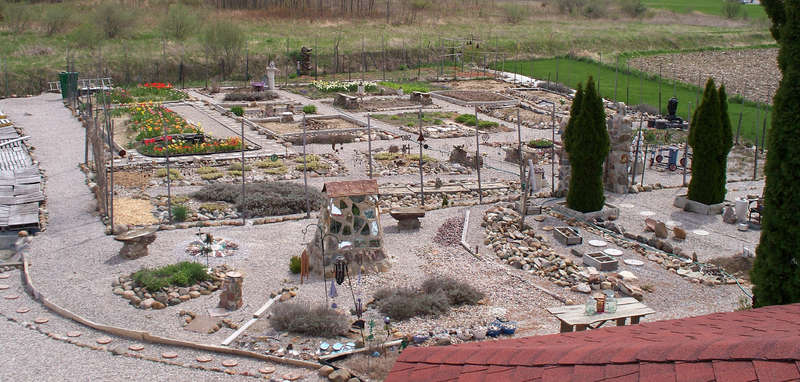 The view to the north over the north central garden.
N_Garden - May 5 2013 (1527K)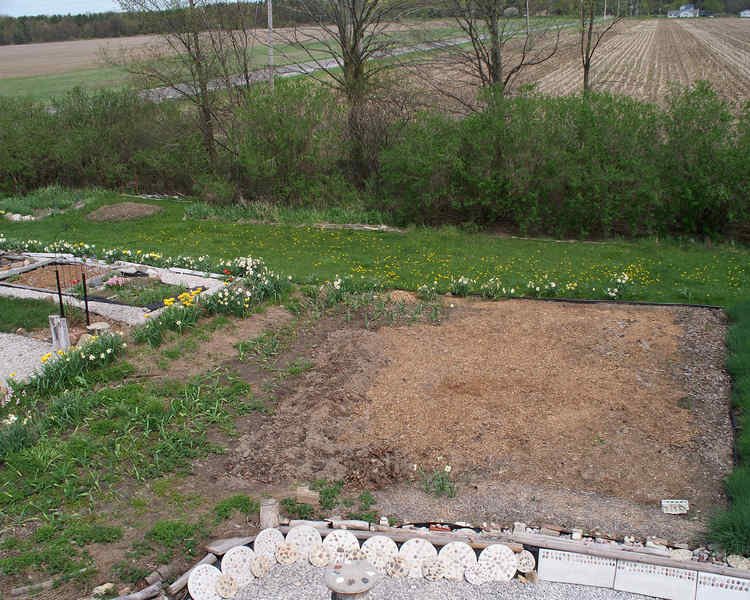 Later that same summer I was up there again. Circling from the south west garden clockwise around the whole view.
The south west garden is a tree nursery and what we've called the red, white and blue garden.
SW_Garden - Jun 30 2013 (1063K)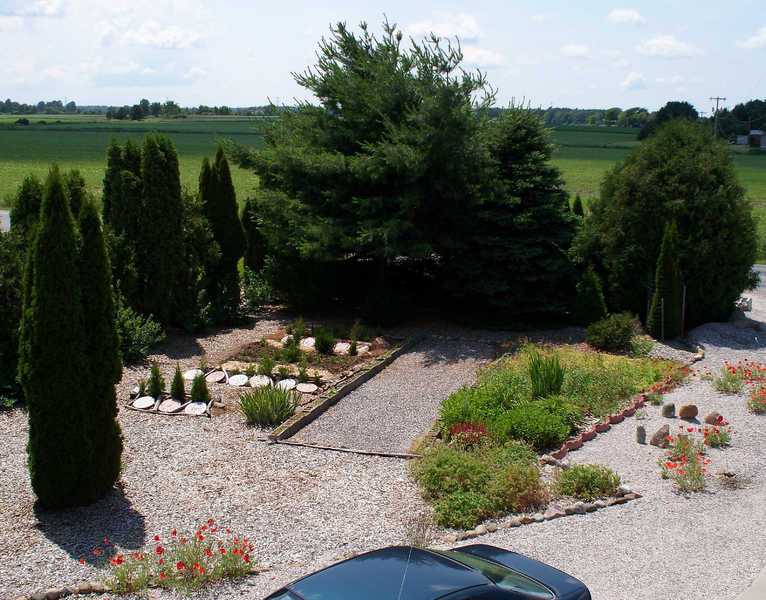 I think I took this picture to make a note of which rocks were where. It did come in handy not too long ago because I was asked if we were missing one.
W_Garden - Jun 30 2013 (K)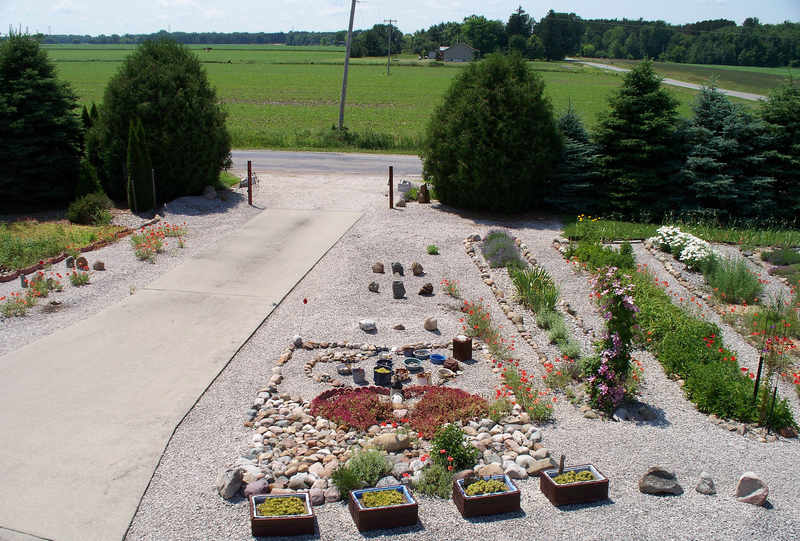 The front with the poppies and clematis blooming.
NW_Garden - Jun 30 2013 (1215K)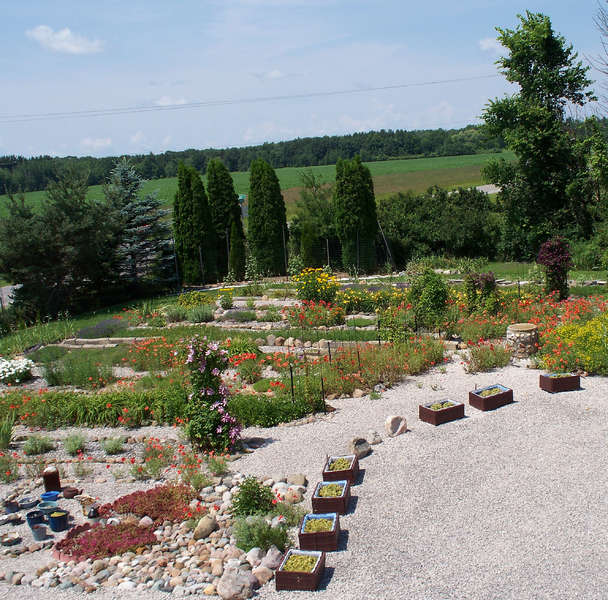 The beans, they are a growin'. 😄
N_Garden - Jun 30 2013 (1506K)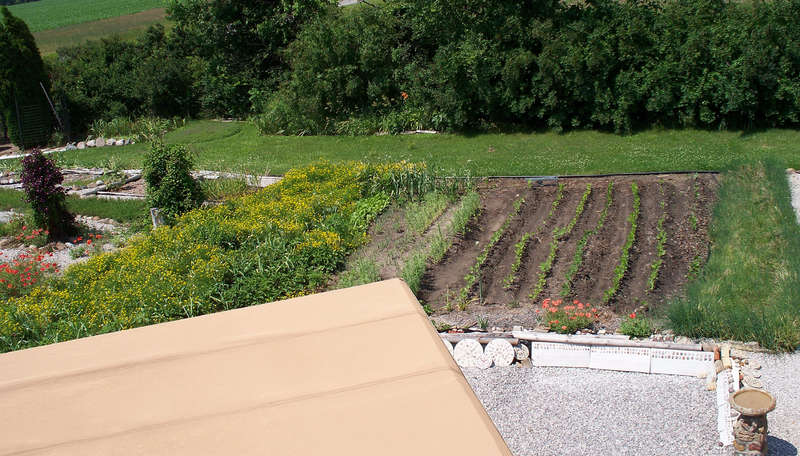 There is so much going on in this area and as far as the gardens go they are further away from the house than I'd like, which is why the animals get a fair share of what is planted out there. I really don't mind, too much…
NE_Garden - Jun 30 2013 (2070K)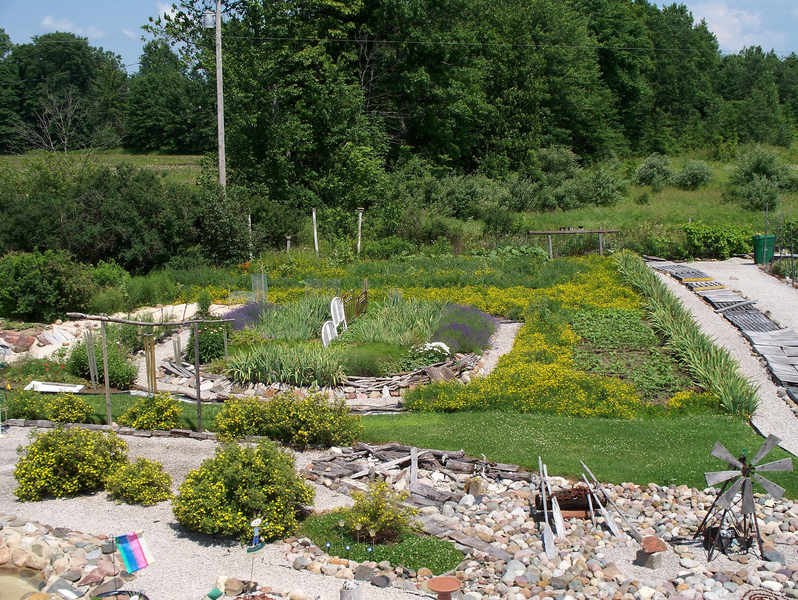 If I really didn't want animals to get at the gardens I would put a fence around it. Sort of like this fence, but only better. Some animals can get through the gaps and this is not electrified so some animals will also climb over to get in. Yet we do get plenty of flowers and food out of this garden to make the efforts worth it. As I keep learning more the gardens change and sadly some flowers don't thrive in our soils and climate.
SE_Garden - Jun 30 2013 (1498K)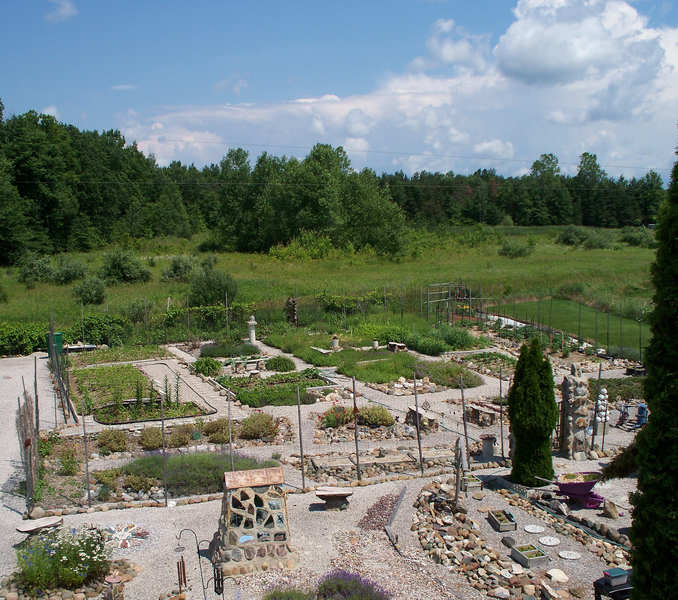 Where most of the view from the roof is blocked by the trees, but some of the decorations are visible and the garden path.
S_Garden - Jun 30 2013 (1593K)