Insects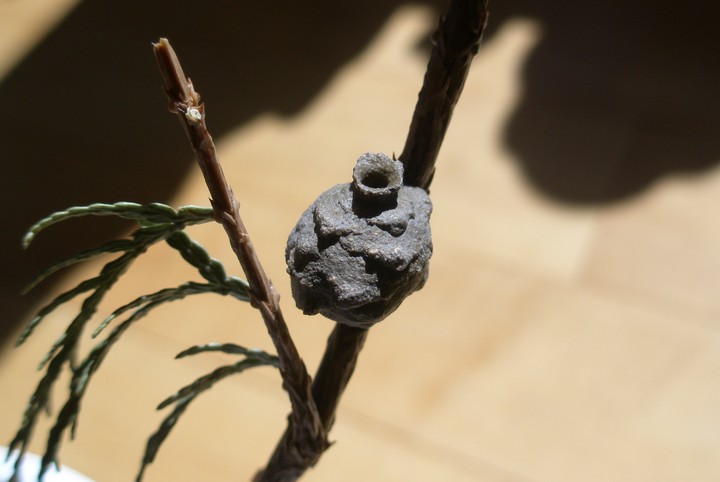 An interesting chamber made by a wasp or bee perhaps? I'm not sure yet. I've never seen anything like it before.
Three bumblebees feeding on some bunching onion flowers. I'm so glad to see them. :)
Bumble Bees - Jun 13 2020 (1734K)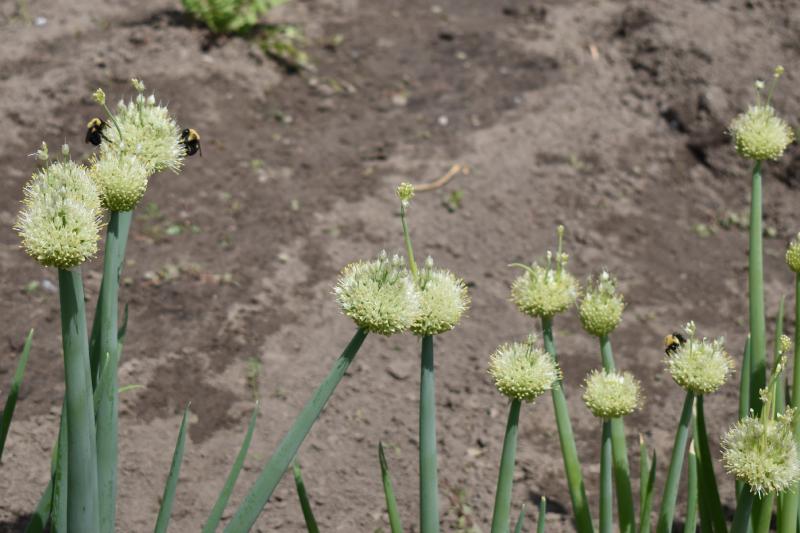 A bumblebee feeding in the creeping thyme.
Bumble Bee - Jun 13 2020 (2146K)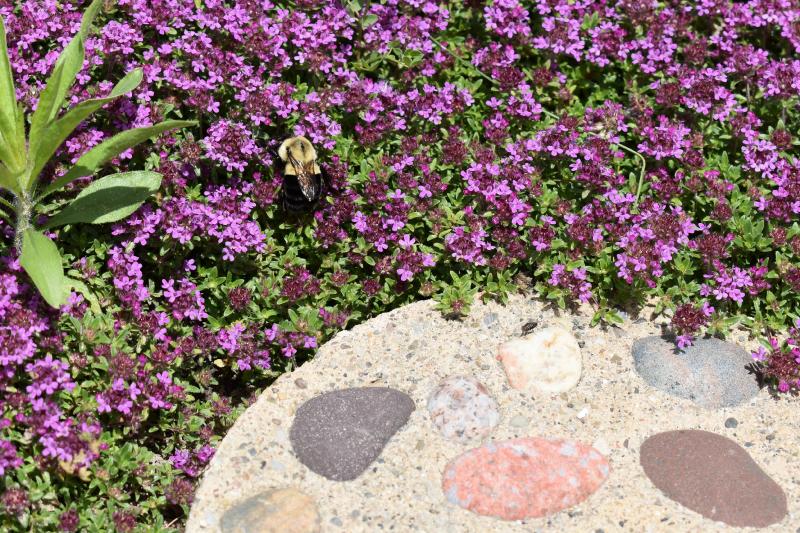 A spider web in February?!
Frozen Spider Web - Feb 5 2018 (1340K)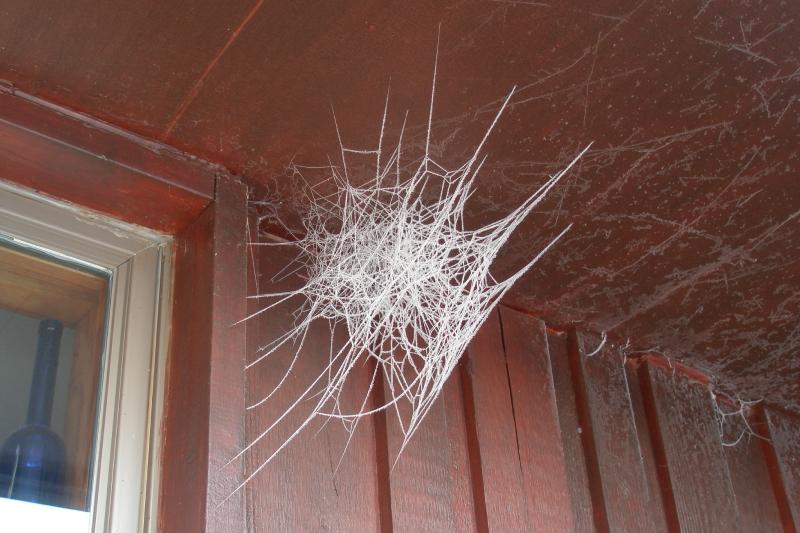 Mom likes this view better…
Frozen Spider Web 2 - Feb 5 2018 (1011K)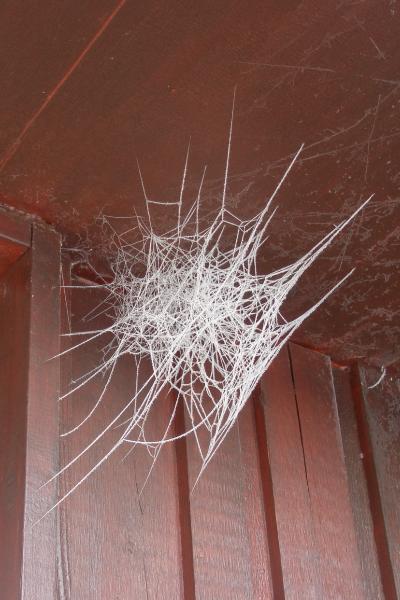 Another bee that likes to use mud for their babies. I just missed getting a picture of the bee coming out of the nest.
Bee Home - Jul 19 2017 (1426K)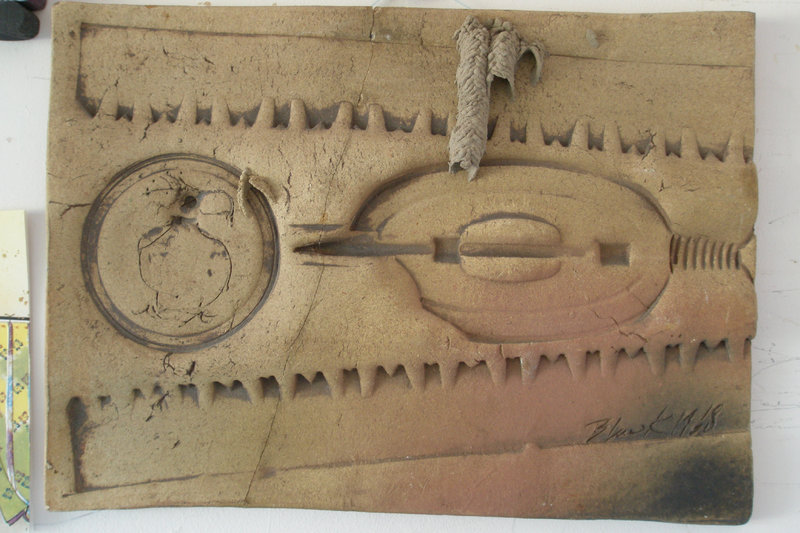 A closer look at that pattern - in places it looks almost like weaving…
Bee Home Closer - Jul 19 2017 (1341K)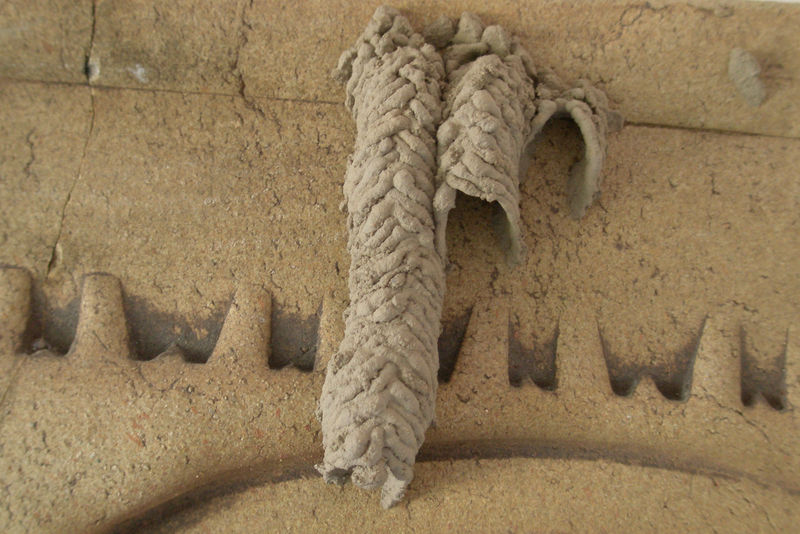 Butterfly in the salvia.
Butterfly - Jun 7 2008 (1257K)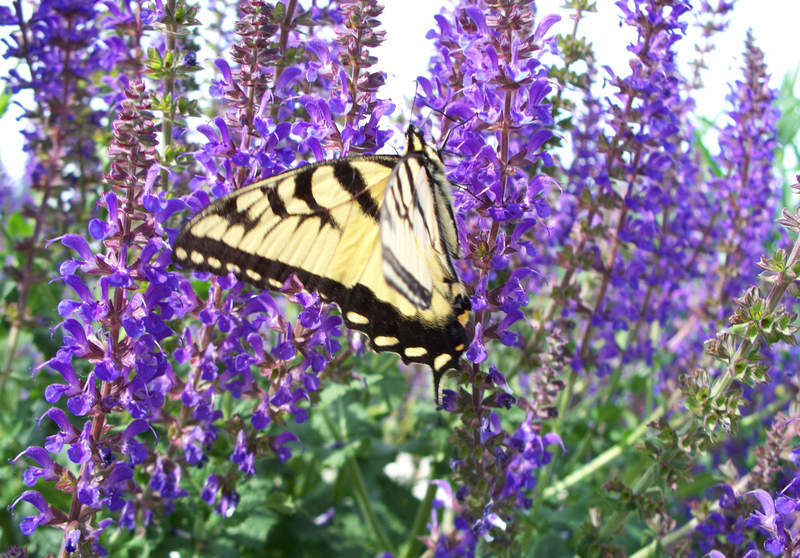 Monarch caterpillar on the tuberosa. I haven't seen too many of these around since then.
Monarch Caterpillar - Aug 30 2009 (1332K)
It seemed rather early for ants to be swarming.
Ants - May 2 2011 (1489K)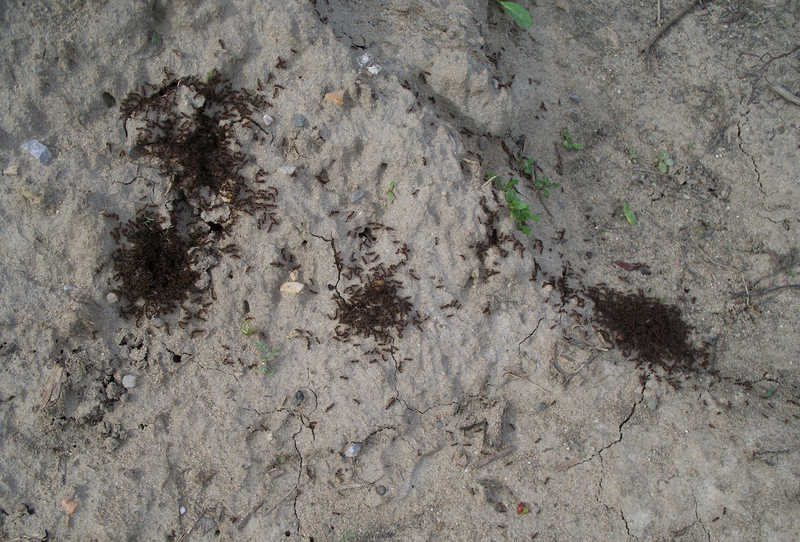 The year we grew cabbages organically I found out how many eggs a cabbage butterfly could lay. While we do have a healthy population of wasps and hornets we still had plenty of cabbage butterfly caterpillars on the cabbages. I tried to go out each day to pick off what I could find of both eggs and caterpillars, but they still made a large amount of chew marks on those plants. I learned that if we were to ever do it again I would need netting to keep the butterflies off the plants. I like this picture because of not only the cabbage worm caterpillar but also the play of light and shadows that all the chewing marks created. You didn't think that a caterpillar could be an artist?
Cabbage Worm - Jul 15 2013 (1331K)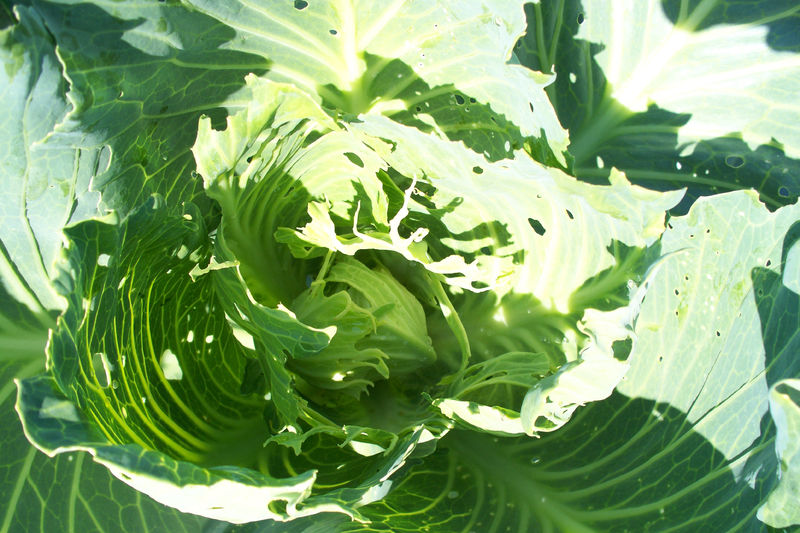 What a cabbage butterfly pupa looks like.
Cabbage Butterfly Pupa- Jul 19 2013 (737K)