Odds -n- Ends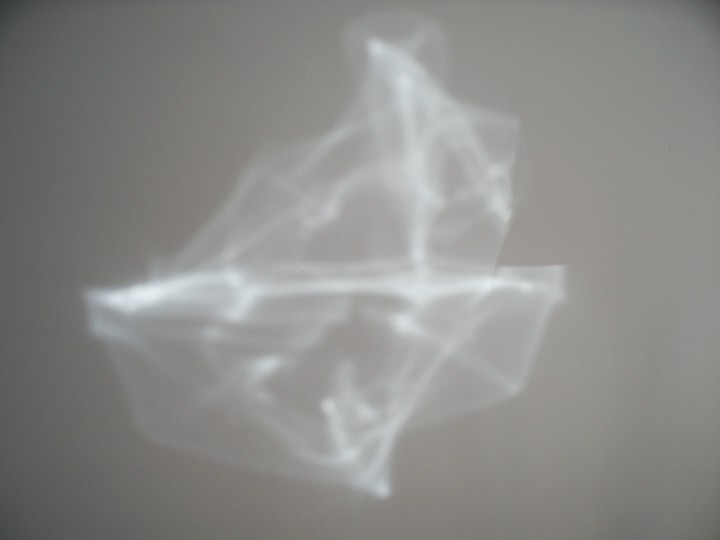 Interesting reflection off a book cover in the sun.
Muffins
A muffin by chance… Happy! Cool! At the beach?
Happy - Oct 19 2011 (1090K)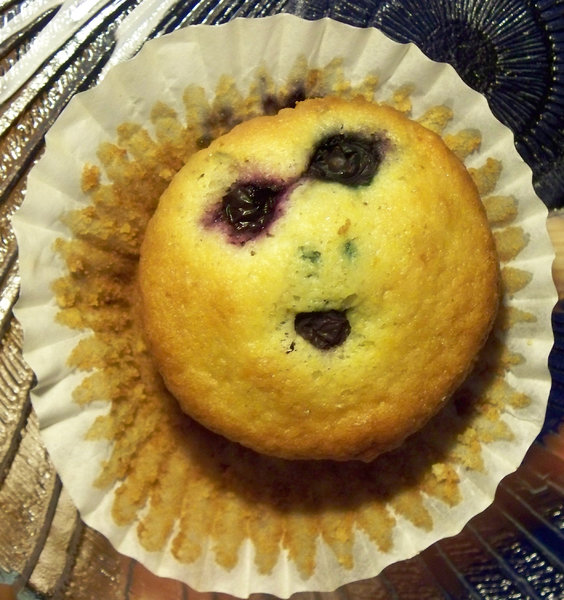 And then another… Oh noes! Chagrinned. Apply cold steak.
Sad - Nov 24 2011 (1033K)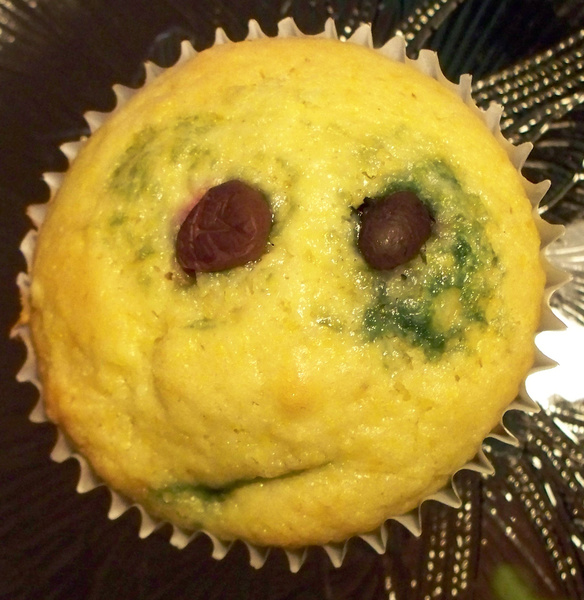 Aliens
I thought this ginger was thrown away. Then she said, "Hey look at this!" She'd hid it in a teapot.
Alien S - Oct 7 2011 (1415K)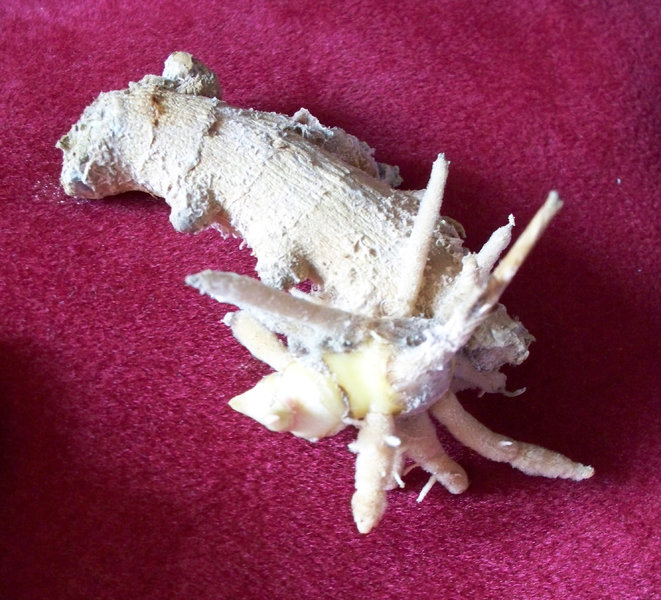 It does remind me of certain sci-fi movies.
Alien T - Oct 7 2011 (1424K)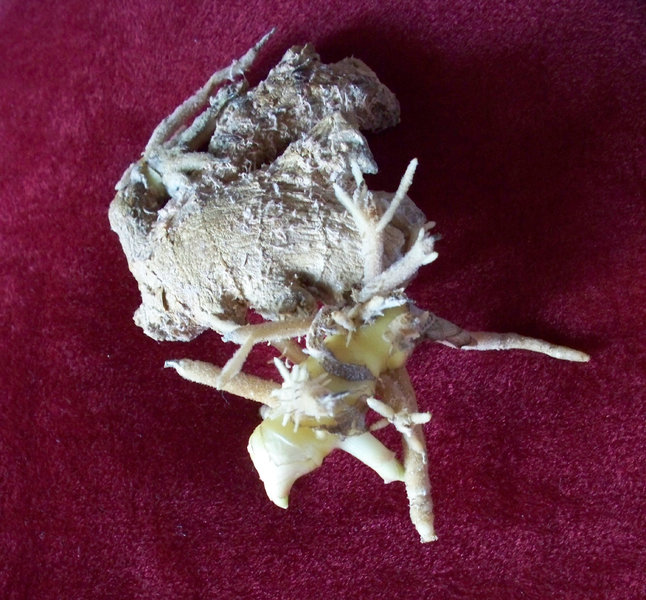 Garden Oddities
I'd never seen garlic scapes sprout and grow yet another scape before.
Garlic Top - Jul 21 2013 (778K)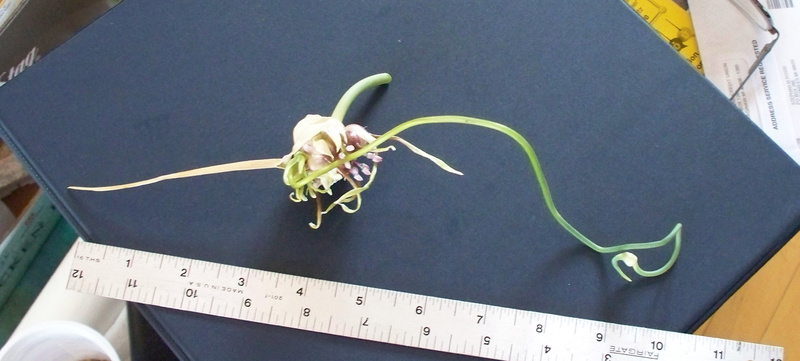 Sometimes things happen and it doesn't work out. This pea plant had some kind of mutation where it lacked chlorophyll. Once it ran out of energy from the seed it withered away.
Fatal Mutation - Jun 15 2013 (809K)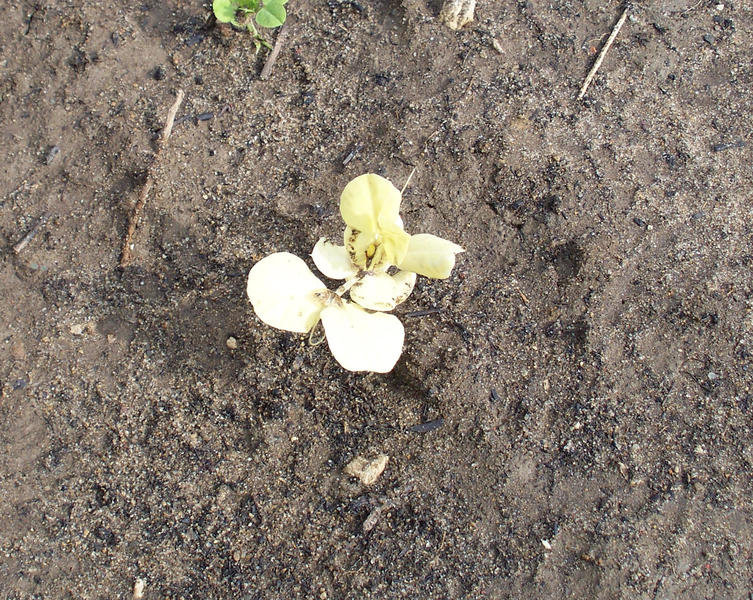 When mixing organic materials (in this case wood chips) into the soil sometimes if you put too much carbon sources in and not enough nitrogen the soil community will consume the available nitrogen for a while before making it available again. As an example the plants on the left side of the picture were planted in a more carbon heavy layer - a month later they caught up and looked about the same.
NC Ratio Example - Jun 3 2013 (1389K)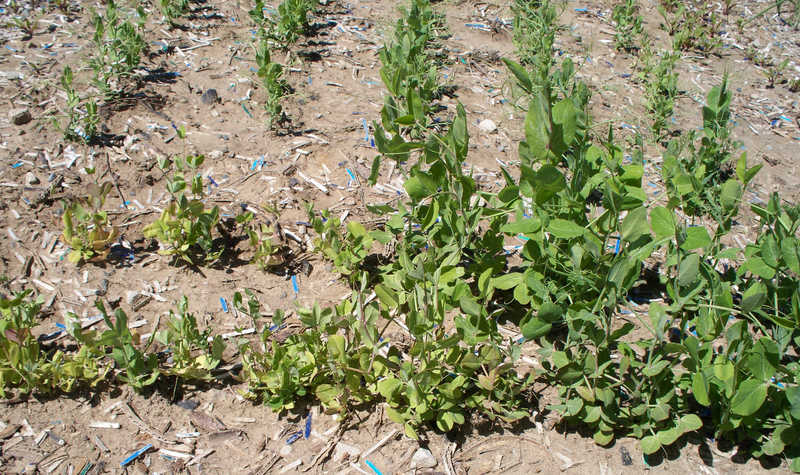 A stem from a broken off bean plant that healed in an interesting way…
Kissy Face - Sep 7 2018 (621K)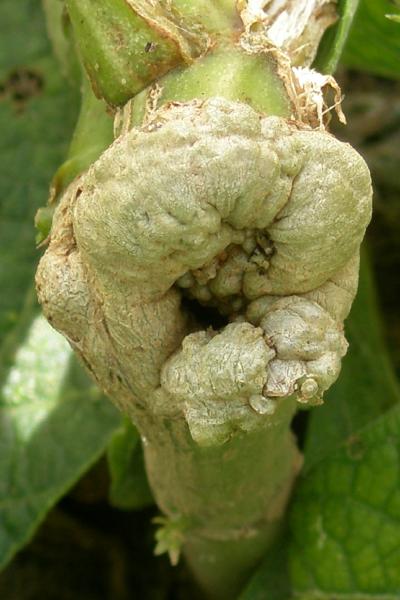 Some scarfs that Mom knitted. One fits inside the other so on the really cold days there is more insulation and that helps warm up the air I breath in from the heat of the air I breath out.
Scarfs - Jan 25 2022 (3838K)