Tulips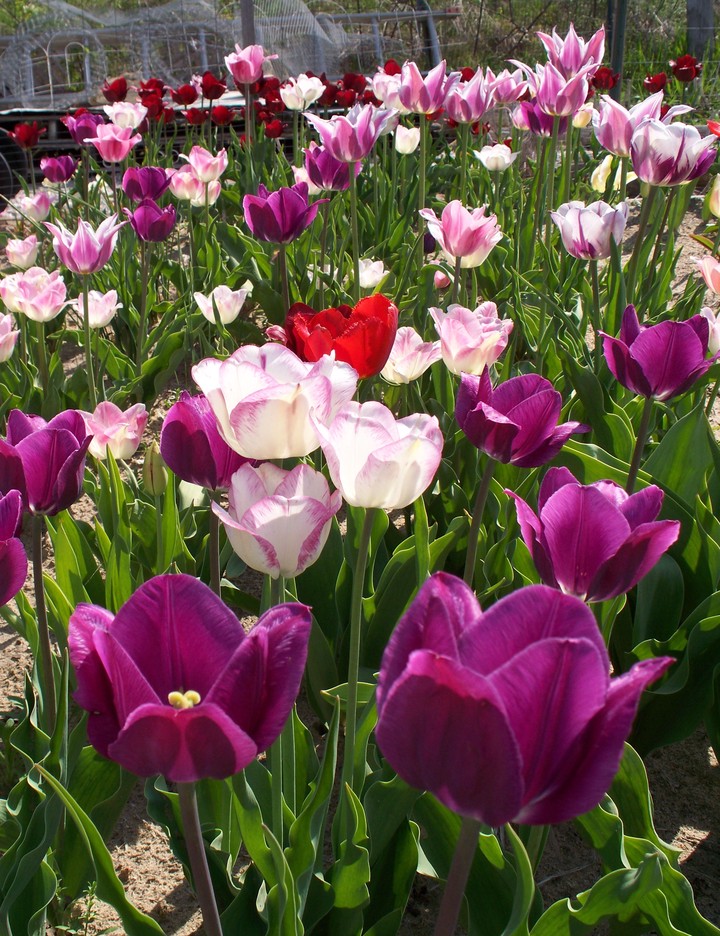 TOO MANY TULIPS:
Is it possible to have too many? With our heavy clay topsoil and often soggy or foggy conditions I've wondered where my head was when I thought it would be a good idea to plant even more than we had before. Yet when I see something so beautiful as this it is hard for me to resist.
Orange Shadow - May 2 2011 (1161K)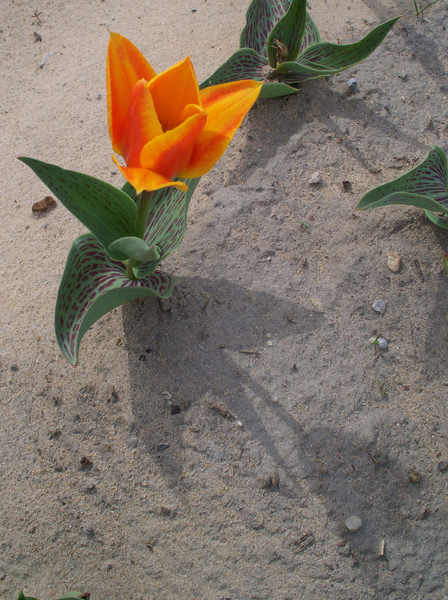 Over the years I've tried different things to help out the conditions for them. Before they were planted in clay with little or no drainage. They didn't do the best, but some survived.
2nd Tulip Patch - May 2 2010 (719K)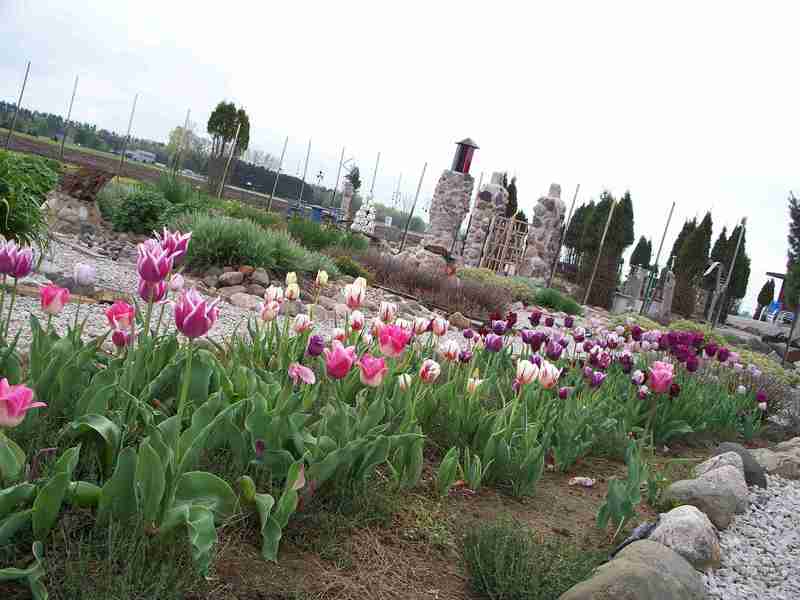 One year I raised up the two long narrow gardens but the tulips and daffodils didn't do all that well. Then I combined the two long narrow gardens, put in better drainage and topped the area with a lighter mix of topsoil and sand. It looked good for a few years, but the soil was too poor and botrytis came back. You can see I had a pretty varied collection.
Wide Angle Tulips - May 7 2013 (477K)

I've had some of the same fungal spots on the lilies as have been attacking the tulips. A few years ago I used some partially decayed wood chips on the lily garden to add more fungal species - it did help. I am planning on adding them to the tulip gardens this year (2017) - I should know in a few years if it is an improvement (I expect it will be).
Below are some selected pictures from over the years (I'll add some more eventually).
LILY FLOWERING TULIPS:
LF Tulips Pinkish Red 2 - May 9 2013 (416K)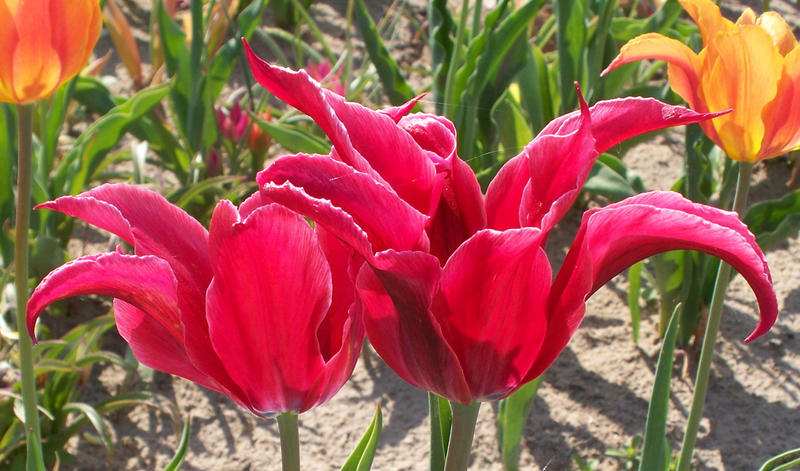 LF Tulips Pinkish Red - May 7 2013 (463K)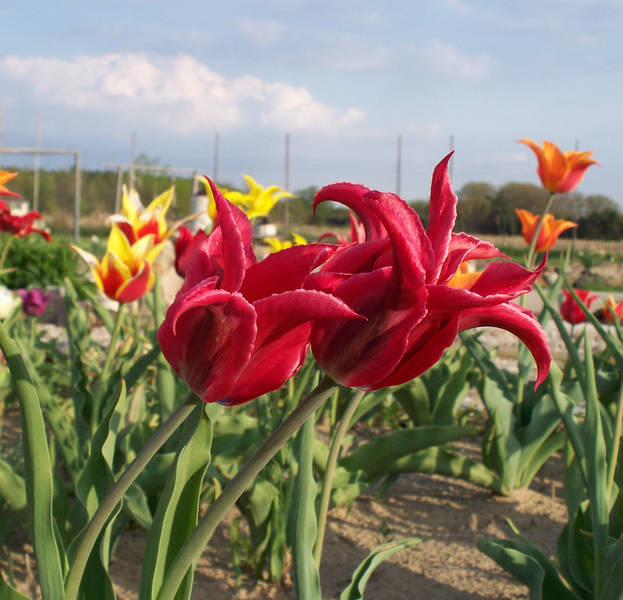 LF Tulips Red White - May 7 2013 (456K)
LF Tulips Pink White - May 11 2016 (854K)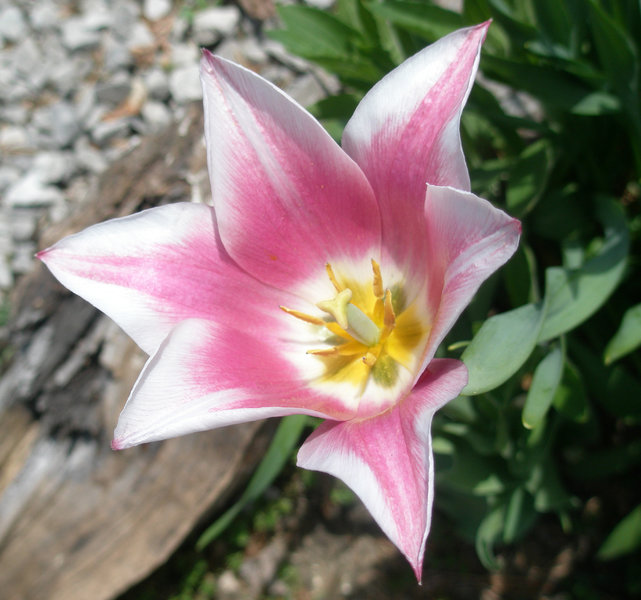 LF Tulips Orange - May 7 2013 (467K)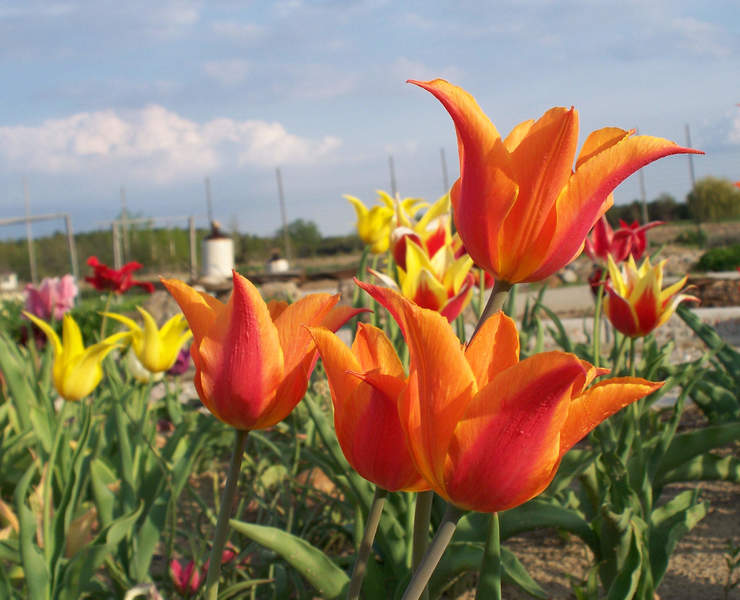 SOLID COLOR TULIPS:
Pink Tulips - May 2 2013 (344K)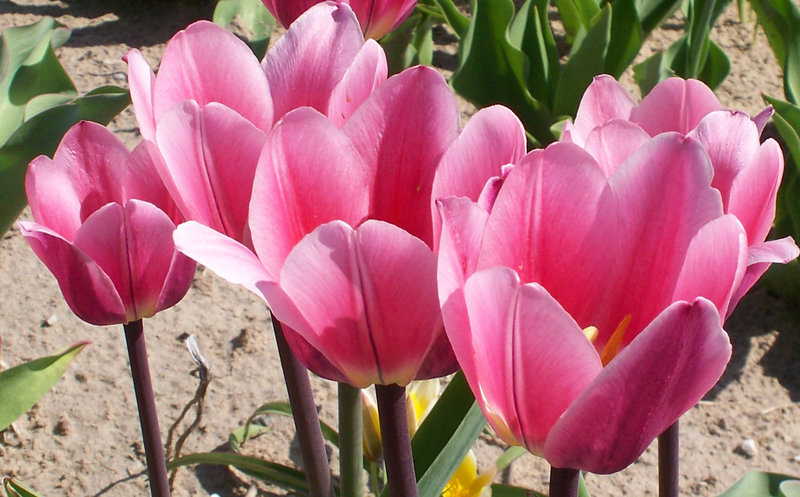 MIXED COLOR TULIPS:
Purple Twu - Apr 25 2012 (640K)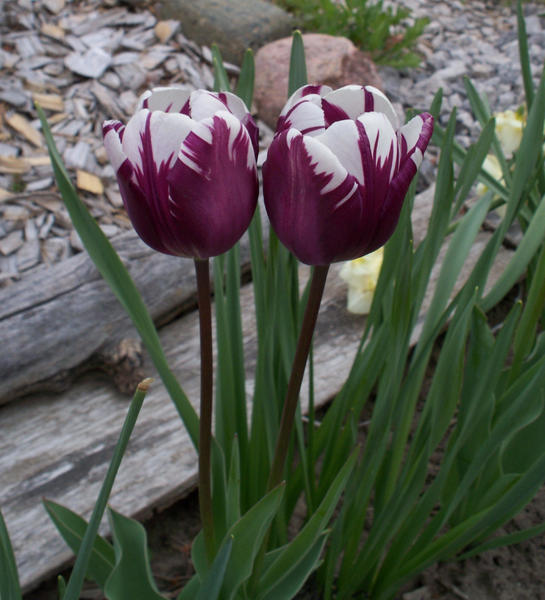 Edge Play - Apr 18 2012 (643K)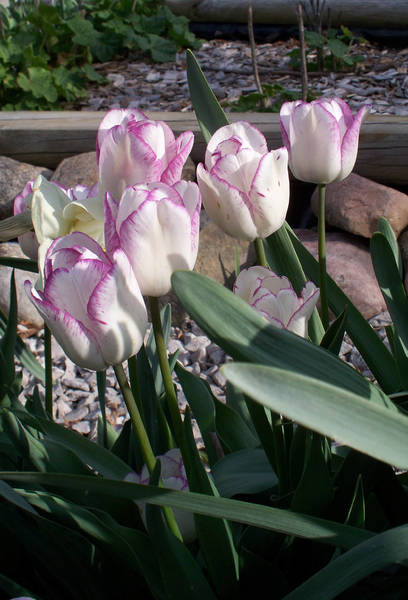 Yellow Trail - Apr 13 2012 (675K)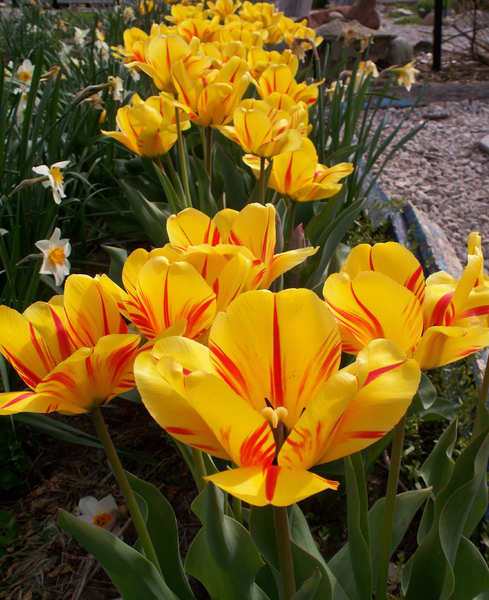 Relloite Tulip - Apr 13 2012 (642K)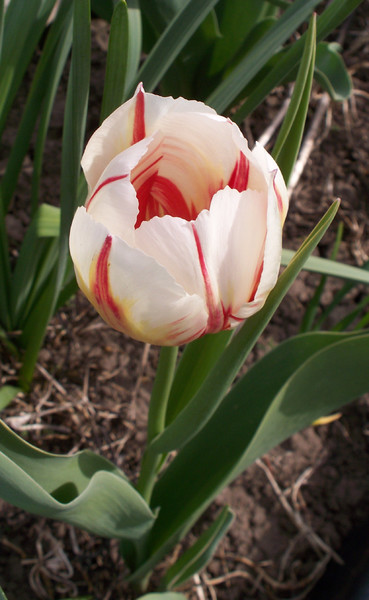 Red and White Tulip - May 11 2016 (664K)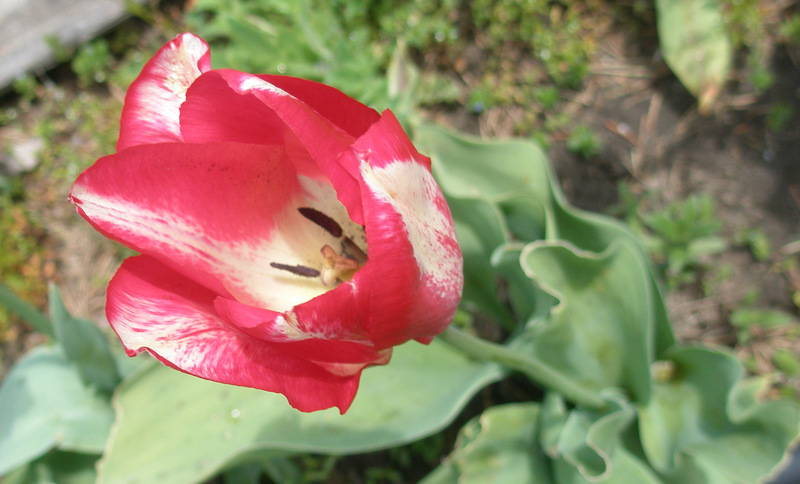 White Red Tulip - May 7 2013 (417K)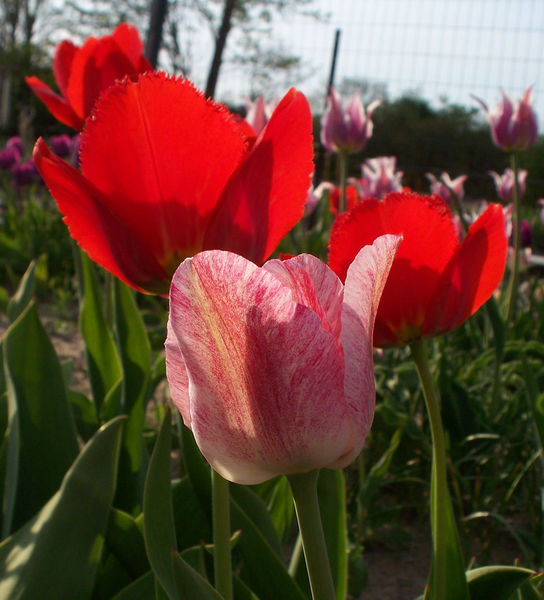 Orange Red Tulip - May 8 2019 (1465K)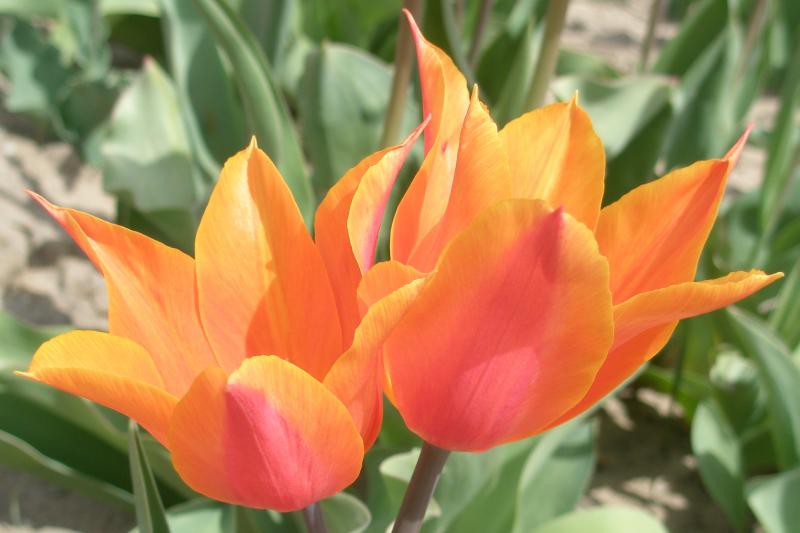 FRINGED TULIPS:
Purple Fringed - May 7 2008 (669K)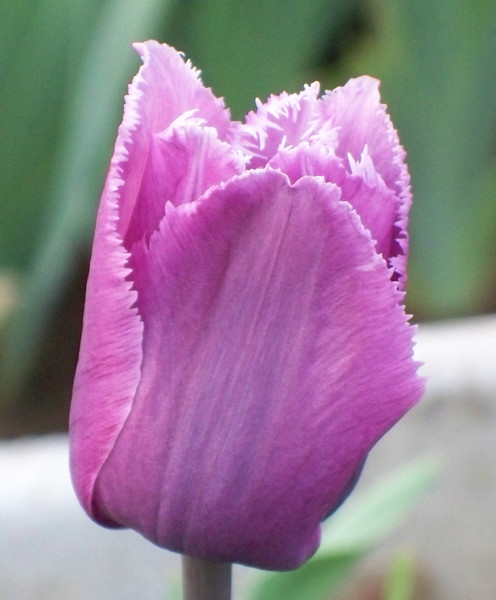 Pink Fringed - May 10 2008 (756K)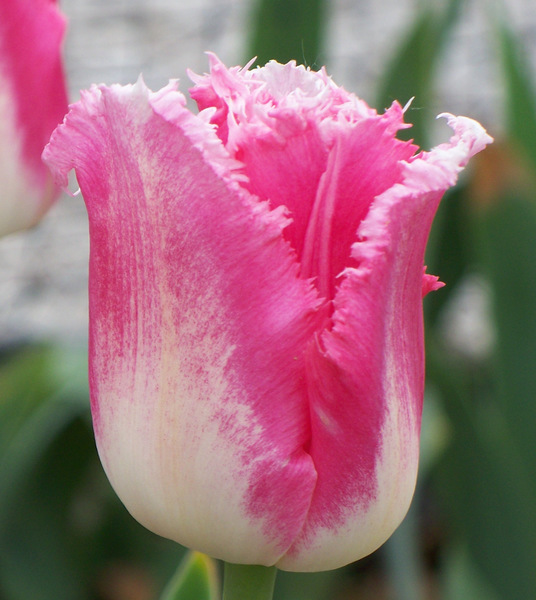 SPECIES TULIPS:
Yellow White Sp - Apr 29 2011 (550K)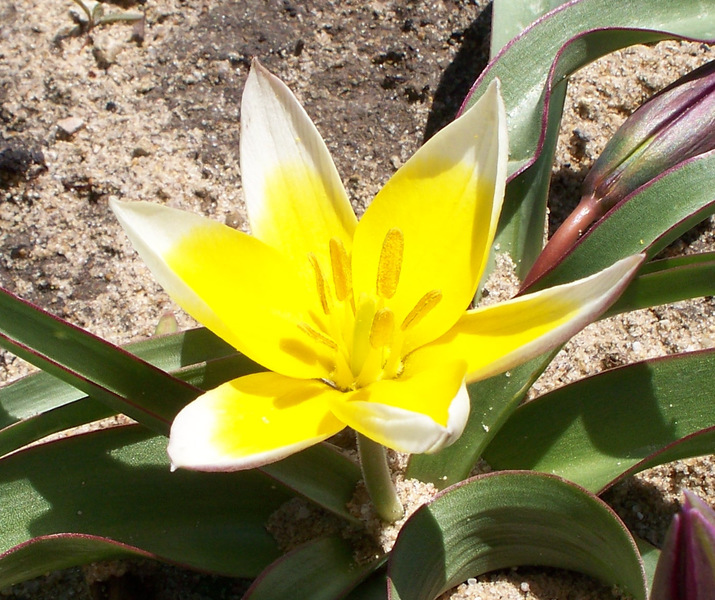 White Yellow Sp - Apr 25 2011 (1167K)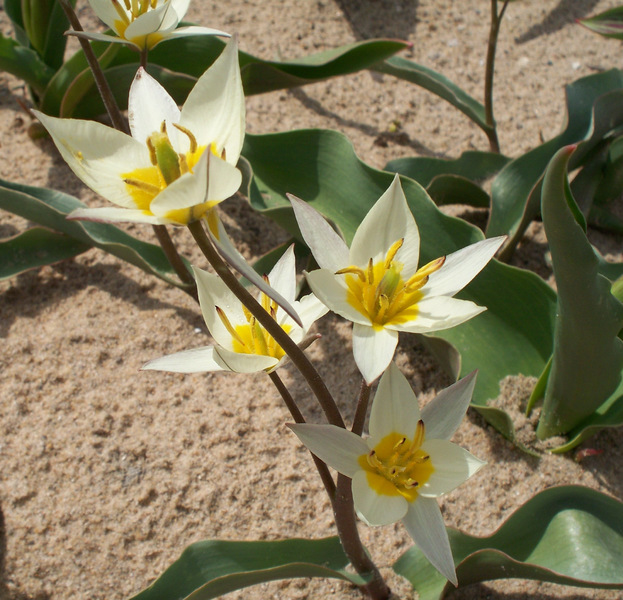 SEEDLINGS:
Tulip Seedlings - Mar 17 2012 (389K)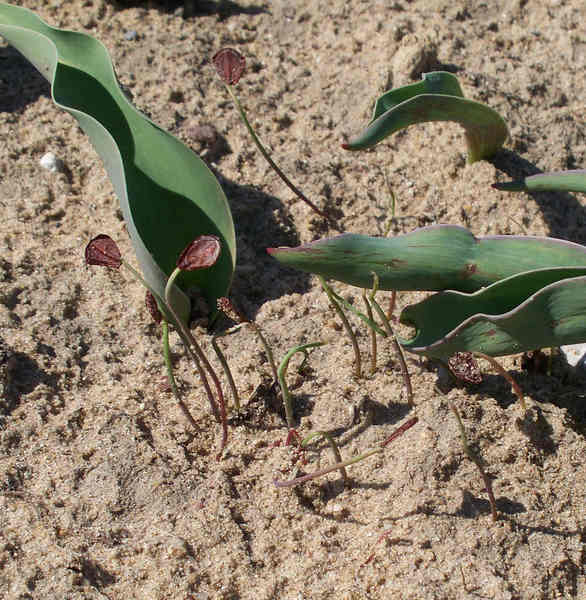 Tulip Seedlings 2nd Year - Mar 17 2012 (360K)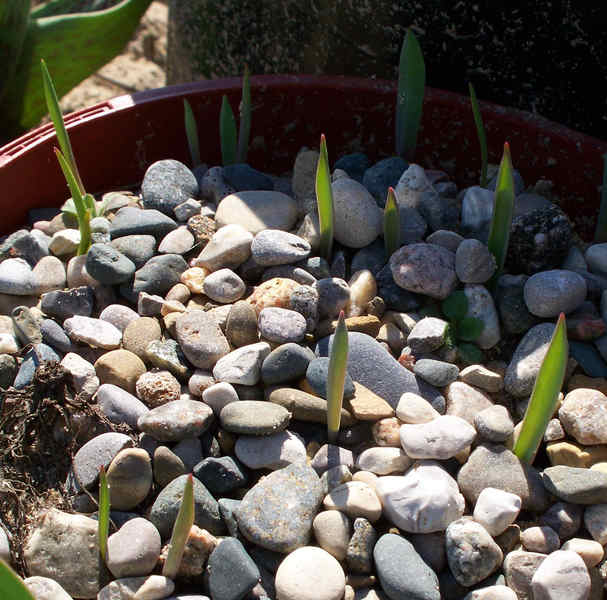 Tiny Tulips - Oct 4 2010 (359K)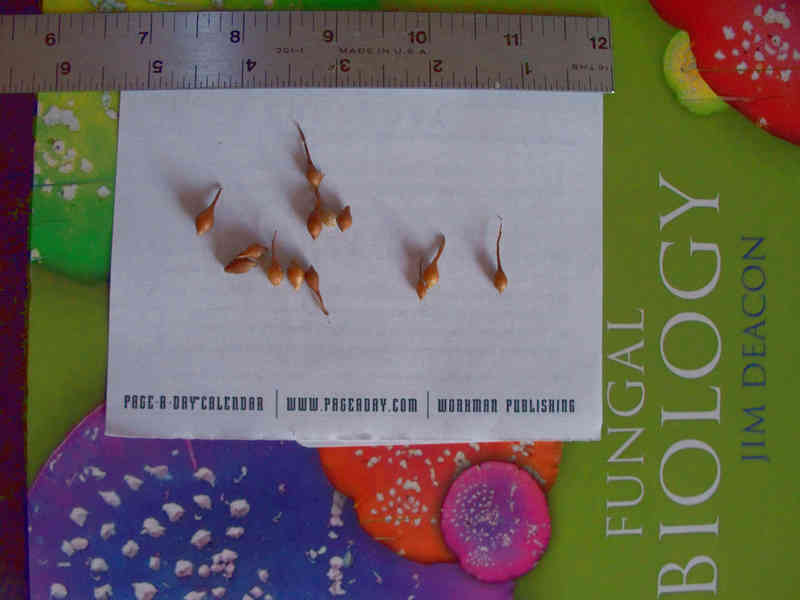 Cuties! One year old tulip bulbs.